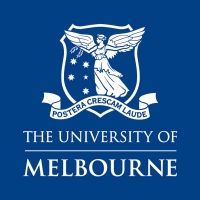 The University of Melbourne - Mobile Learning Unit
Business / Practice Details
Business / Provider Type
University
Services Offered
Medical education
Interest Areas / Topics Covered
Cardiac, Critical care ( ICU Cardiothoracic | High Dependency | Surgery ), Chronic Conditions and Disease Management, Child health/paediatrics/immunisation, Community and Primary Health Care, Diabetes, Disability, Emergency Care (Trauma |Retrieval), Medical Education, Healthcare & Medical Marketing, Obesity Management, Rehabilitation, Surgical, Urology, Vascular, Women's health
Business / Provider Profile
In between balancing clinical practice and medical research, it can be difficult for health care practitioners to find the time for their continuing medical education.
The Mobile Learning Unit was established by the University of Melbourne to interconnect Academics and Researchers with Healthcare Professionals through the delivery of Online Medical Courses.
The latest research discoveries, innovative treatments, and updated learnings from academics is offered online as Continuing Professional Development to general practitioners, specialists, nurses, physicians, medical students and allied health professionals.
Why us
"The course did a fabulous job of equipping me with the knowledge base I need in order to be competent and effective in echocardiography. I heartily recommend this for anyone who needs flexibility of correspondence combined with the authority of a qualification from a respected institution" - Anaesthesia Fellow

"MLU has proved to be exactly what we required to establish and run these courses. The organisation of the unit is of an extremely high standard. They set up timelines for material delivery and through regular meetings have ensured we have been able to deliver an outstanding product. As well as highly skilled project management their experience in managing academics has been excellent and all of our team have learnt immense amounts from them. In addition, their management of the students has meant our team has only had to concentrate on the academic portion of course delivery and been able to leave the other requirements of course delivery to a highly professional support team."

Head of Continuing Education at The University of Melbourne's Faculty of Veterinary and Agricultural Sciences
Profile Brochure
View
Level 6, Centre for Medical Research (entrance 5), Royal Parade,
Parkville VIC 3050, Australia
Listing current courses and events posted by The University of Melbourne - Mobile Learning Unit
No matching course or event posts found.