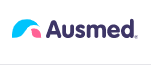 Ausmed Education Pty Ltd
Business / Practice Details
Business / Provider Type
Education Provider
Services Offered
CPD Courses
Business / Provider Profile
How Does Ausmed Work?
Our smart tools help you with all four stages of the CPD Cycle: planning, learning, documenting and reflecting.
Worried About an Audit?
Ausmed makes it simple to download a full PDF of your learning plan, documented activities and evidence for compliance (ready to print or email).
30,000+ Five Star Reviews
100,000s of health professionals use Ausmed. Here's what they say about their experience...

Staff training built for healthcareunderline
A powerful learning platform, with Ausmed's content built-in.

Deliver amazing learning experiences whilst easily managing compliance.
Why us
The Easy Way to Comply With CPD
Ausmed helps you complete your mandatory CPD requirements in three easy ways:
Planning
Write a Learning Plan
Define your goals
Review your context of practice
Plan your learning

Learning
250+ events across Australia
65+ online courses with certificates
300+ conference recordings
100s of other online resources

Documenting
Document your CPD online
Upload files to your portfolio
Reflect on your learning
Download a PDF report at any time
Level 1, 171 La Trobe Street,,
Melbourne VIC 3000, Australia
Claim this profile to receive referrals from this page.
Listing current courses and events posted by Ausmed Education Pty Ltd