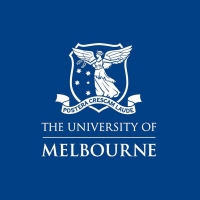 The University of Melbourne
Business / Practice Details
Business / Provider Type
Education Provider
Services Offered
CPD Courses, Education
Business / Provider Profile
Australia's leading university
Our distinctive Melbourne experience helps graduates become well-rounded, thoughtful and skilled professionals – making a positive impact across the globe.

Our research helps solve social, economic and environmental challenges the world is facing today and into the future. We're tightly connected with our communities, at home and around the globe – a connection that enriches our learning, teaching and research.
Why us
Australia's leading university
Particularly valuable for clinicians, surgeons, general practitioners and allied health professionals, our postgraduate health and medical courses offer the flexibility to fit study alongside a busy clinical schedule.
You will expand your professional network, learn from some of the best medical minds in Australia and benefit from the University of Melbourne's longstanding partnerships and affiliations with leading medical institutions.

Many of our postgraduate courses provide accredited Continuing Professional Development (CPD) points while you build towards a further qualification. You will gain skills you can apply directly to your current practice and be able to make an immediate and long-term difference to patient care.

The University of Melbourne is renowned for medical excellence. We are ranked #1 in Australia and #9 in the world for clinical, preclinical and health disciplines.*
Parkville VIC 3010, Australia
Claim this profile to receive referrals from this page.
Listing current courses and events posted by The University of Melbourne
Age-Related Macular Degeneration for Primary Eyecare Practitioners
Designed for primary eyecare practitioners, and is written by world-leading experts in ophthalmology
Speciality Classification
Optometrists
Posted By
The University of Melbourne
Provider Type
Education Provider