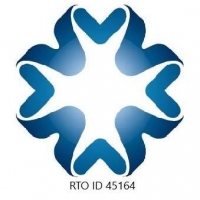 Australian Healthcare Academy
Business / Practice Details
Business / Provider Type
Education Provider
Services Offered
CPD Courses, Education
Business / Provider Profile
The Australian Healthcare Academy is a Registered Training Organisation (RTO ID 45164) that delivers accredited and non-accredited training and assessment throughout Australia. Run by nurses for nurses, AHA programs aim to develop each student's ability to think critically, problem solve and provide care that is of the highest quality.

Since 2014 we have been supporting students apply their learning and skills to real-life situations through simulation, role play and practical placements -developing not only their practical skills but the theoretical knowledge and critical thinking underpinning safe care.

Our mission is to produce nurses whose practice is not only excellent but who have a strong commitment to delivering person centred care that makes a positive difference to their patients and families! To meet our program goals, we partner with many of Australia's leading providers of healthcare (e.g. Healthscope, healthe care and Ramsay Health ) to ensure our students not only receive the highest quality of learning in the classroom, but in their volunteer clinical placements as well!
Why us
WHAT WE DO
Australian Healthcare Academy's mission is to develop and deliver a wide variety of practical, relevant, and evidence-based courses in healthcare education that suit all levels of learners. Our courses are primarily conducted face to face many have a clinical placement component attached.

We run a variety of courses including but not limited to; general nursing introductory programs, specialty programs and other CPD short courses (non-accredited or professional development courses). We also run nationally recognised qualifications and units of competence – check out a course page to know more!

Whether you need to do a course as part of your employment Australian Healthcare Academy's short CPD courses are conducted either in class or online at your own pace, students receive anywhere from 2-16 CPD hours post completion. These courses are open to all healthcare providers who are looking to further their learning and achieve their mandatory requirement for registration.

Australian Healthcare Academy is leading the way in developing and offering short specialization courses for nurses. In keeping with our mission to provide only the highest quality in healthcare education.
8/30 Atchison Street,
St Leonards NSW 2065, Australia
Claim this profile to receive referrals from this page.
Listing current courses and events posted by Australian Healthcare Academy