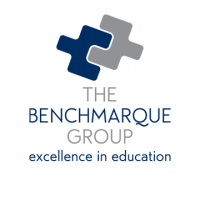 The Benchmarque Group
Business / Practice Details
Business / Provider Type
Education Provider
Services Offered
CPD Courses
Business / Provider Profile
Our Story
Since opening for business in early 2007, The Benchmarque Group (RTO. 21824) has developed a strong reputation for the development of unique and innovative nationally accredited courses.

Our focus is on the delivery of courses and programs designed to provide healthcare professionals with the opportunity to expand their skills and careers. We concentrate on skills and knowledge that provide successful students with the opportunity to gain a qualification that can be added immediately to their scope of practice.
Why us
We're proud to offer the highest quality of clinical skills training, service and advice
We may not take ourselves very seriously but something we do take seriously is developing nationally accredited clinical skills programs and providing the very best service and support to our students.

We understand that our students are often fitting our courses and programs into an already busy life. As such, we make it simple for students and organisations to complete training with us – from course related administration to learning and assessments, and everything in between.

We create positive learning experiences and actively support our students to learn and achieve new things. We love to share in our students' hopes and goals and believe in engaging, empowering and enabling our students throughout their journey with us.

Nationally recognised and accredited
As an RTO (RTO. 21824), our courses result in qualifications or statements of attainment that are nationally recognised and accepted by industry, and other educational institutions throughout Australia.

If a Benchmarque course is accredited, students, and stakeholders, can be sure that it:

is recognised nationally
meets an established industry, enterprise, educational, legislative or community need
provides appropriate competency outcomes and a satisfactory basis for assessment
meets national quality assurance requirements, and
where it leads to a formal qualification, is aligned appropriately to the Australian Qualifications Framework (AQF).
Level 1, 176 Wellington Parade,
East Melbourne VIC 3002, Australia
Claim this profile to receive referrals from this page.
Listing current courses and events posted by The Benchmarque Group