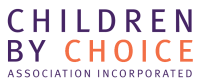 Children by Choice Association Inc
Business / Practice Details
Business / Provider Type
Education Provider, Non Profit Organisation
Services Offered
Conferences, Events, Education, Online appointments, Patient education, Referrals, Virtual Services
Interest Areas / Topics Covered
Abuse and Violence, Community health, Children and young peoples health, Counselling, Community and Primary Health Care, Domestic violence, Education and Research, Family planning/birth control, Legal, Refugee Health, Rural and remote, Women's health
Business / Provider Profile
Our vision: That all women can freely make their own reproductive and sexual health choices.
Our mission: To be the leading voice for women's reproductive choices in Queensland.
Children by Choice is an independent Brisbane-based non-profit organisation, committed to providing unbiased information on all unplanned pregnancy options – abortion, adoption and parenting. We have a pro-choice and client-centred approach.
We provide non-judgemental all options counselling, information and referrals for Queensland women and people with uteruses experiencing unplanned pregnancy through our Queensland-wide phoneline and in person at our Brisbane office. We also offer post abortion counselling.
We provide sexuality education to young people and professional development training for health and community sector professionals. We work to advance Queenslanders' reproductive choices, and to improve access to safe and legal abortion.
We are a statewide service and operate Monday-Friday from 9am-5pm. We are funded by the Queensland Department of Child Safety Youth and Women to provide our counselling and community education services. We rely heavily on our members, supporters, and volunteers to assist us in our non-funded work, and are a registered charity with the Australian Charities and Not-For-Profits Commission.
237 Lutwyche Road,
Windsor QLD 4030, Australia
Listing current courses and events posted by Children by Choice Association Inc