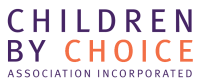 Children by Choice Association Inc
Business / Practice Details
Business / Provider Type
Education Provider, Non Profit Organisation
Services Offered
Conferences, Events, CPD Courses, Education, Online appointments, Patient education, Referrals, Virtual Services
Interest Areas / Topics Covered
Abuse and Violence, Community health, Children and young peoples health, Counselling, Community and Primary Health Care, Domestic violence, Education and Research, Family planning/birth control, Legal, Refugee Health, Rural and remote, Women's health
Business / Provider Profile
Our vision: That all women can freely make their own reproductive and sexual health choices.
Our mission: To be the leading voice for women's reproductive choices in Queensland.
Children by Choice is an independent Brisbane-based non-profit organisation, committed to providing unbiased information on all unplanned pregnancy options – abortion, adoption and parenting. We have a pro-choice and client-centred approach.
We provide non-judgemental all options counselling, information and referrals for Queensland women and people with uteruses experiencing unplanned pregnancy through our Queensland-wide phoneline and in person at our Brisbane office. We also offer post abortion counselling.  
We provide sexuality education to young people and professional development training for health and community sector professionals. We work to advance Queenslanders' reproductive choices, and to improve access to safe and legal abortion.
We are a statewide service and operate Monday-Friday from 9am-5pm. We are funded by the Queensland Department of Child Safety Youth and Women to provide our counselling and community education services. We rely heavily on our members, supporters, and volunteers to assist us in our non-funded work, and are a registered charity with the Australian Charities and Not-For-Profits Commission. 
Why us
ALWAYS WAS, ALWAYS WILL BE ABORIGINAL LAND

Children by Choice acknowledge and honour the traditional owners of country throughout Queensland and their continued connection to land and community.

As women, we believe that women need to respect traditional owners, to communicate this respect to them, and to recognise the dispossession of the land and its ongoing effects on Aboriginal peoples today.

As a women's service, we acknowledge the sorrow of the mothers of the Stolen Generations and apologise for the removal of their children by white Australians.

OUR KEY VALUES

We are:

pro-choice and woman-centred;
ethical and evidence-based;
non-judgemental and unbiased;
confidential and respectful;
committed to social justice, diversity and equity; and
dedicated to promoting self determination.
Our values mean we strive to make our service a safe space which is responsive to the needs of our clients above all else. We welcome anyone here who needs our support, regardless of race, religion, level of ability, gender identity, sexuality, class, or age.

We can arrange for a translator for clients whose first language is not English.

Sex workers are welcome here, as are transgender, gender-queer, and non-binary Queenslanders.

Rascism, homophobia, transphobia, ableism, and other forms of discrimination and bullying are not tolerated at Children by Choice, and shouldn't be tolerated anywhere.

Everyone is welcome here.
237 Lutwyche Road,
Windsor QLD 4030, Australia
Listing current courses and events posted by Children by Choice Association Inc
No matching course or event posts found.