Premium Partner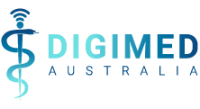 DIGIMED Australia
Business / Practice Details
Business / Provider Type
PR Agency
Services Offered
Medical Marketing and Promotion, Publishing
Business / Provider Profile
Our team of award-winning journalists,  photographers, videographers and SEO experts work together to create compelling campaigns that drive referrals and build brand trust.
Why us
Medical Marketing Sydney
Grow your brand and drive predictable monthly referrals with DigiMed's marketing & PR services.
Listing current courses and events posted by DIGIMED Australia
No matching course or event posts found.
Articles published by Jane