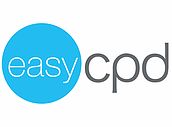 Easy CPD
Business / Practice Details
Business / Provider Type
Education Provider
Services Offered
CPD Courses
Business / Provider Profile
EasyCPD was formed by a team of practicing Chiropractors and academics.

Frustrated with a lack of convenient and online CPD, the team set out to create CPD courses that are affordable, interesting, applicable, evidence-based and easy to access.

The EasyCPD team understand that finding time to complete CPD can present difficulty for the busy practitioner and we strive to make completing your CPD requirements as straightforward and rewarding as possible.
Sydney NSW 2000, Australia
Claim this profile to receive referrals from this page.
Listing current courses and events posted by Easy CPD
No matching course or event posts found.