Premium Employer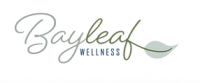 Bayleaf Wellness
Profile Summary
Bayleaf Wellness is a new approach to health and wellness in Australia with a focus on personalised and participatory integrative healthcare within a vibrant and connected community.
Special Interests / Key Therapy Areas
Area Insights
Monday:
9:00 AM - 5:00 PM
Tuesday:
9:00 AM - 5:00 PM
Wednesday:
9:00 AM - 5:00 PM
Thursday:
9:00 AM - 5:00 PM
Friday:
9:00 AM - 5:00 PM
Saturday:
9:00 AM - 12:00 PM
Sunday:
CLOSED
Why work with us
It is patient centered and empowers the individual to actively participate in their own health journey in a myriad of ways through social interaction, activities, education and much much more.
Employed Admin and Management Professionals
Melbourne VIC 3000, Australia
Current jobs posted by Bayleaf Wellness
Job Listing - Promoted Post
General Practitioner
About the job At Bayleaf we are committed to providing a positive client experience and take an integrative approach to the healing journey. Our We...
Job Classification
General Practice / GP
Salary:
% on Billings - 60% to 65%
Start Timeframe:
Immediately
Kew East VIC 3102