<- Back
2023 NMHP Champion Training Program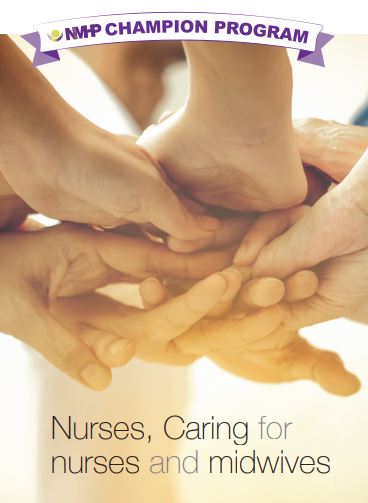 Speciality Classification
Nurses
Location
613 Main Rd, Ballarat Victoria 3350
Venue
Mercure Hotel Ballarat
Provider
Nursing and Midwifery Health Program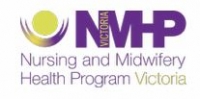 Nursing and Midwifery Health Program Victoria The Nursing and Midwifery Health Program Victoria (NMHPV) respects and values our participant's sensitive health issues and understands the importance of providing a timely, accessible and non-judgemental service. Our vision is for healthy and safe nursing and midwifery professions.

The benefits of the NMHP Champion
Provides individual Champions and their organisations with knowledge of the NMHP and how to promote the Program.
Creates awareness of the issues, challenges and concerns that nurses/midwives encounter.
Provides nurses/midwives with empowered colleagues who are confident to speak about the NMHP and distribute positive health messages.
Empowers Champions to speak confidently with their organisation leaders about the issues and supports available.
Adds valuable information, resources and links to the Champion's place of employment
The role of a NMHP Champion
To raise awareness of the NMHPV and highlight positive health information amongst their nursing/midwifery colleagues.
To assist their nursing/midwifery colleagues to understand how and when the NMHPV can be of assistance.
To present NMHPV information to colleagues via local presentations and NMHPV printed material.
To inform colleagues of the referral pathways to the NMHPV.
To highlight the experiences that nurses and midwives confront in the role and to help challenge the stigma attached to seeking help.
To distribute NMHPV promotional materials.
The time required to be a NMHP Champion
This is entirely up to what any individual nurse/midwife has available to offer.
The NMHPV will be very happy to discuss the options and share ideas of how current Champions use their time.
What is not required of the NMHP Champion
The NMHP Champion is NOT to be a counsellor, gate keeper or provider of these services.
It is NOT to interfere with the Champion's employed position as a nurse/midwife AND IS designed to add value to their paid role within their organisation.
It is NOT to come at a cost to the Champion or their organisation.
It is NOT designed to take priority over their paid employment.
Champion support
Access to NMHPv staff who will provide support, information, guidance and assistance with managing any challenges faced in the role.
Ongoing links and connections to their fellow Champions.
Opportunities to learn about new initiatives in self-care.
Access to regular correspondence and contemporary health information.
Electronic and printed NMHPv materials available at call
Title
2023 NMHP Champion Training Program
Speciality Classification
Provider Type
Non Profit Organisation
Start Time
9:00 AM - 3:30 PM
Location
613 Main Rd, Ballarat Victoria 3350
Venue
Mercure Hotel Ballarat
Similar Listings
Posted By Australian College of Nursing (ACN)
Posted Date: 2023-11-01
Location:Online
ACN Virtual Open Day Discover how to upgrade your nursing career Ready to take your nursing ca...