This post has expired! It was posted more than 90 days ago.
<- Back
2023 Venepuncture & Cannulation Workshop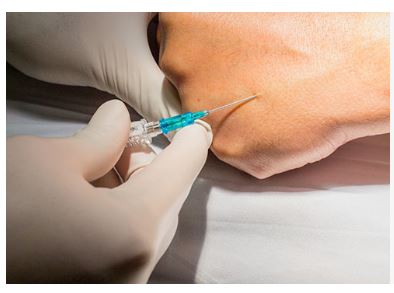 Speciality Classification
Nurses
Location
6/9 Wentworth Street PARRAMATTA NSW 2150
Time / Duration
9:00 am to 4:00 pm
Provider
Australian College of Nursing (ACN)

Disclaimer This workshop does not deem you as competent in peripheral venepuncture and cannulation. Throughout this workshop, you will be able to practice peripheral venepuncture and cannulation under supervision in a simulated environment. Competence is determined by your employer and your institution's policies. At the conclusion of this workshop, you will be issued a Certificate of Completion.

Who should attend
This course is suitable for healthcare professionals who are required to perform peripheral venepuncture and/or peripheral catheterisation as part of their scope of practice.

Key learning outcomes
On completion, participants will be better able to:
Outline the legal and professional requirements related to venepuncture and cannulation.
Apply the principles of Hand Hygiene and Aseptic Technique to peripheral venepuncture and cannulation.
Recognise the anatomy and physiology related to peripheral veins and arteries
Locate the position of peripheral veins and correctly identify the appropriate vein for peripheral venepuncture and cannulation
Identify precautions and contraindications to venepuncture
Assess patient venous access, identify restrictions, and determine appropriate equipment required for venepuncture
Explain the order of draw process and documentation requirements post draw
Demonstrate the correct venepuncture technique and blood sample collection using a vacutainer and a butterfly needle.
Identify precautions and contraindications to peripheral cannulation
Determine appropriate cannula and insertion site for relevant therapy needs.
Identify restrictions and determine appropriate equipment required for peripheral cannulation
Demonstrate the correct peripheral intravenous cannula insertion technique, including securing the cannula insitue.
Demonstrate appropriate documentation of peripheral cannulation, care, and maintenance practices.
TO REGISTER
Sign in or create an account to secure your place today.
ACN members
Please log in to your membership account using the My ACN drop down box on our website.
Non members
If you have never enrolled into one of our online courses, you will need to "create a new account" following the prompts.
If you have previously enrolled, you can log on using your previous username and password.
By registering for the short course you are agreeing to the registration Terms and Conditions.

Modules / Topics
8:45 am

Registration

9:00 am

Session 1

Updates in the Clinical Care Standards

Patient and Environmental Safety

Anatomy and Physiology of Veins and Artery Revision

10:15 am

Morning tea

10:30 am

Session 2 – Venepuncture Theoretical

Overview and equipment

Order of Draw

Blood Culture collection

Venepuncture method – vacutainer

Venepuncture method – butterfly needle

Complications and troubleshooting

11:10 am

Session 2 – Venepuncture Practical

Hands-on practice session in a simulated environment

12:40 pm

Lunch

1:30 pm

Session 3 – Cannulation Theoretical

Preparing the patient

Cannula selection

Cannula site selection

Cannulation technique

Complications and troubleshooting

2:10 pm

Session 3 – Cannulation Practical

Hands-on practice session in a simulated environment

3:40 pm

Wrap up and evaluation

4:00 pm

Close
Title
2023 Venepuncture & Cannulation Workshop
Speciality Classification
Provider Type
Education Provider
Time / Duration
9:00 am to 4:00 pm
Price Details
ACN Members : $350
Location
6/9 Wentworth Street PARRAMATTA NSW 2150