This post has expired! It was posted more than 90 days ago.
<- Back
ACNP National Conference 2023 (VIRTUAL)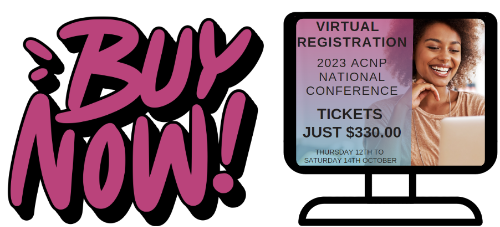 Speciality Classification
Nurses
Provider
Australian College of Nurse Practitioners (ACNP)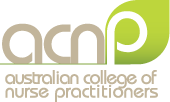 Running over 4 days, including the popular Pre-Conference Workshops, the ACNP National Conference will deliver an engaging, interactive, fun and insightful Conference that brings together key industry leaders from around the world.
"The ACNP National Conference is an opportunity to network, learn and connect."
Join over 450+ Nurse Practitioners, Advanced Practice Nurses, Nurse Practitioner candidates, students, nurses and health professionals from around Australia. Whether you are joining us live in Melbourne or virtually through our live stream, 2023 promises to be an event with amazing opportunities to learn directly from industry leaders, build strong connections and network with Nurse Practitioners and health professionals from across Australia.
It's not too late! Virtual registrations still available
We are streaming LIVE from the venue! All keynote speakers and Stream A of the Abstract presentations will be live for our Virtual delegates. You can immerse yourself in the amazing program available, right from the comfort of your own home or office.
Streaming will be across all 3 days of the conference:
Thursday 12th Oct (09:00-17:00) | Friday 13th Oct (09:00-17:00) | Saturday 14th Oct (09:00-12:30
Virtual registrations include:
Access to the conference smartphone app
Electronic copy of the program
Virtual live stream, over the 3 days of conference. This includes all Keynote & Guest speakers plus Stream A of concurrent sessions
Access to conference content for future on-demand viewing
Title
ACNP National Conference 2023 (VIRTUAL)
Speciality Classification
Provider Type
Education Provider
Price Details
ACNP NON-MEMBER PRICE - $440.00