<- Back
AMA Queensland Foundation Charity Gala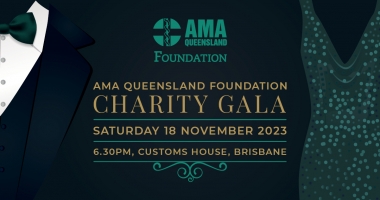 Speciality Classification
Medical Doctors
Location
399 Queen Street, Brisbane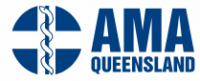 Theme
Black Tie with a touch of green
Inclusions for VIP table - $2,500
Logo placement in the event program on each table.
Acknowledgement as table sponsor on marketing materials produced for the event such as event web page, emails and social media.
10 tickets to the event.
2 x banners displayed at the event (provided by sponsor).
Opportunity to donate a prize for event to help raise money for the AMA Queensland Foundation.
Opportunity to provide content for the post conference email such as PDF brochures, flyers, special offers and web links.
It's time to swap those scrubs for sequins as we celebrate the collective impact of our donors at our 2023 AMA Queensland Foundation Charity Gala. Join us for a night of delicious food, inspiring stories, a silent auction, music, raffle and more.
Meet new colleagues at a mixed table or gather your friends for a table of 10.
Better yet, show the strength of your support by sponsoring a VIP table, which comes with well-deserved recognition and bragging rights.
We encourage you to register quickly - seating is limited to 18 tables. RSVP by Friday 10 November (10am)
Tackling the health impacts of homelessness
People experiencing long-term homelessness can expect to live 47 years. Here in Queensland, homelessness rates rose 22 per cent in the four years to 2021-22 - almost three times the national rate.
Our most vulnerable neighbours are slipping through the cracks in Queensland's medical system.
In 2023 we're partnering with Beddown to tackle the health impacts of homelessness.
Beddown has pledged to create six permanent accommodation venues across Queensland. Each will need furniture, bedding, linen and more before it can launch. That's where you can help.
The funds we raise through our charity gala will support Beddown's mission with vital equipment and supplies for these venues.
Are you ready to improve health outcomes for our most vulnerable neighbours?
Learn more about:
why homelessness is Queensland's hidden health crisis
our 2023 charity partner Beddown.
Title
AMA Queensland Foundation Charity Gala
Speciality Classification
Provider Type
Associations
Start Time
6.30pm to 10.30pm
Price Details
Single ticket: $220 Table of 10: $2,000 VIP table sponsor - table of 10: $2,500
Location
399 Queen Street, Brisbane
Single ticket: $220 Table of 10: $2,000 VIP table sponsor - table of 10: $2,500