<- Back
An overview: Hyperthyroidism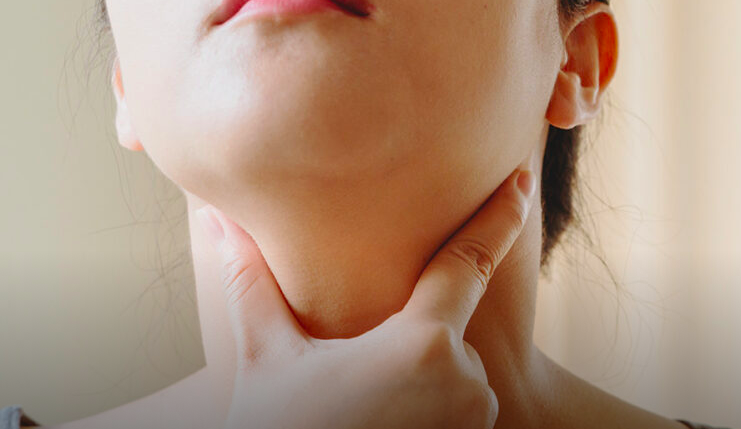 Speciality Classification
Pharmacists
Provider
Australian Pharmacist

Case scenario
Jedda, 27, presents to your pharmacy requesting a magnesium supplement for unexplained muscle weakness over the past few months. On further discussion, she reveals she is very happy to have lost 5 kg without having to increase her exercise and believes her muscle pain is magnesium-related.
Jedda mentions she has trouble sleeping at night because she always gets too hot when her partner is always cold.
Jedda currently takes levonorgestrel 150 microgram and ethinylestradiol 30 microgram daily and has no other medical conditions or allergies. She mentions that she smokes socially, and her grandmother had problems with her 'digestion and thyroid'.
Learning objectives
After successful completion of this CPD activity, pharmacists should be able to:
Discuss clinical features of hyperthyroidism
Discuss recommendations for the management of hyperthyroidism
Recognise the role of the pharmacist in managing a patient with hyperthyroidism.
Competency Standards (2016) addressed
Title
An overview: Hyperthyroidism
Speciality Classification
Provider Type
Education Provider
Price Details
Need to be a PSA member to access
Need to be a PSA member to access
Similar Listings
Posted By eIntegrity Healthcare e-Learning
Posted Date: 2021-01-26
Location:Online
Specialist training for doctors, nurses and other healthcare professionals e-Sexual and Reproduct...
Posted By The Pharmacy Guild of Australia
Posted Date: 2020-12-10
Location:NSW, Australia 2153
This half-day workshop is designed for all pharmacists who currently deliver immunisation services