<- Back
Applied Skills in Perinatal Mental Health Assessment and Care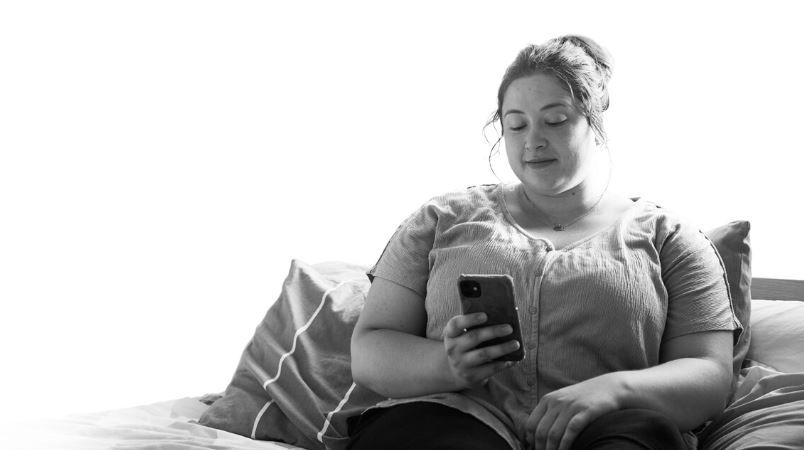 Speciality Classification
Medical Doctors
Time / Duration
25+ hours of online learning. Complete at your own pace within 12 weeks.
Provider
Centre of Perinatal Excellence (COPE)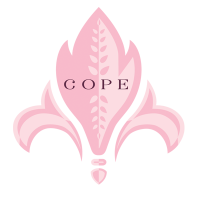 A practical course designed for trained mental health professionals, to build perinatal mental health specialist skills and expertise.
25+ hours of online learning
Presentation notes summarising course content and for future reference
Lesson notes and resources throughout
Clinical workbooks to apply learning to real-life case studies and supply of a clinical Practice Guide on completion
Templates and resources (eg. assessment templates, care plans) to use in practice during and following the course
Built-in assessment at the end of each lesson to consolidate your learning and track your progress
Digital certificate on completion
Developed and accredited by COPE: Centre of Perinatal Excellence
All content is underpinned by Best Practice Clinical Practice Guidelines.

$1,200 AUD (plus GST)
Note: Purchase of this course entitles course access and certification for one person only.
Upfront payment ($1,200 +GST) or payment plans available (3x $400 + GST) payment at checkout.
Group discounts apply: Five or more registrations (20%), ten or more registrations (25%).
For group bookings an invoice can be issued and course codes provided at checkout to avoid the need for individual payments.

Course overview
Perinatal mental health is a specialised field. Unlike any other life stage, the perinatal period brings unique contextual factors which must be considered and incorporated into the assessment, management and treatment of perinatal mental health conditions.
This course is based on empirical research underpinned by approved and acclaimed clinical practice guidelines. Through the presentation of information and consumer insights, this course will equip you with models for undertaking a comprehensive perinatal mental health assessment, approaches to effective treatment and management.
This course provides the opportunity to apply your knowledge through the application of tools and strategies to real-life case studies as you progress through the course modules.

Who is this course for?
This course has been designed for trained mental health professionals wishing to gain specialist expertise in perinatal mental health. The course is also highly relevant and applicable to other health professionals working within the perinatal field, and supporting the perinatal mental health and wellbeing of clients and their families. The course provides all learners with a valuable framework to guide and enhance their skills in perinatal mental health assessment, treatment and planning.
Successful completion of the course will demonstrate perinatal mental health expertise within your discipline, however it does not qualify you for registration as a mental health professional.

Supporting materials
The course includes lesson handouts which you can download and take notes as needed.
Each Module contains the course clinical workbook with built-in templates to guide you in the processes of assessment, management and treatment. This is available to download and use as you apply what you have learnt to the real-life case studies featured throughout the course. On completion you will also receive a consolidated course manual for future reference and practice.
All of these assets will continue to provide you with valuable resources for use in your clinical practice throughout the course and thereafter.

Course learning outcomes
This course is designed to assist you to feel competent in your understanding of perinatal mental health as a speciality area.
Upon successful completion of this Intermediate Skills training course you will:
Know the particular nuances of perinatal assessment, diagnosis and treatment of mild-moderate perinatal depression and anxiety disorders.
Be able to conduct an in-depth assessment using perinatal specific formulation skills.
Use your newly-acquired perinatal specific formulation skills to guide the management of mental health disorders in this specialised area.
Understand the unique nuances for specific populations groups and consider the implications for assessment, treatment and care planning.
Apply your perinatal specific formulation skills to the provision of evidence-informed speciality care and therapeutic interventions for the mother, infant, fathers and partners.
Develop a comprehensive knowledge of the pathways to care and be able to identify when to refer on to more specialist treatment.
Hear from perinatal experts to gain knowledge, skills and insights about practicing as a specialist in this complex field.
Learn where and how to access further perinatal specific training and skill development and how to connect with appropriate supervision and perinatal specific professional networks.
Increase your confidence to apply learnings through the application of knowledge and theory to real-life studies.
Overall, you will have moved away from a general mental health approach to one of specialised perinatal mental health practice that is line with the National Guidelines.

Accreditation
Upon successful completion of the course, you will receive a certificate as proof of completion which can be presented for accreditation purposes. This can be provided to your registration body and enables automatic qualification to be featured on the eCOPE Directory.

About the presenter
Dr Nicole Highet is the Founder and Executive Director of COPE: Centre of Perinatal Excellence, Australia's peak body in perinatal mental health. Nicole is a Doctor of Psychology, and the Chair of the 2023 Clinical Practice Guideline Expert Working Committee, and co-chaired the development of Australia's Clinical Practice Guidelines in 2011 and 2017.
Nicole has specialised in perinatal mental health for over 25 years. During this time Nicole has overseen the implementation of national screening programs, guideline and resource development together with extensive training and development for health professionals and community leaders. Drawing on her research with consumers and family members, Nicole has also been responsible for the development and execution of national education and awareness campaigns including the most recent campaign – The Truth.
Nicole has also lead the development and innovative approaches to support consumer awareness and education through the development of the Ready to COPE Guide to pregnancy and early parenthood (App), and the development of the iCOPE Digital Screening program, currently being rolled out across all Australian maternity hospitals and maternal and child health settings nationally in multiple languages.
Nicole draws upon her experience, her extensive research with consumers and health professionals (featured throughout this course ) to bring this course to life and equip mental health professionals with specialist expertise in perinatal mental health.

Conditions
Purchasing this course entitles access of content and certification by one person only. Sharing of content is in breach of the terms of sale. All information contained in the course is copyright.
Title
Applied Skills in Perinatal Mental Health Assessment and Care
Speciality Classification
Interest Areas / Topics Covered
Mental Health, Perinatal
Provider Type
Education Provider
Time / Duration
25+ hours of online learning. Complete at your own pace within 12 weeks.
Price Details
Payment plans available (3x $400 + GST) payment at checkout
Payment plans available (3x $400 + GST) payment at checkout