<- Back
Australian Healthcare Week
Speciality Classification
Medical Doctors
Provider
Australian Healthcare Week
Australian Healthcare Week (AHW) is the biggest and most influential healthcare exhibition in the southern hemisphere. This is where the leading names in healthcare do business, meet new partners and the brightest minds take the stage.
6000+ Attendees
150+ Speakers
8 Stages
No. 1 Healthcare Expo
WHY SPONSOR AUSTRALIAN HEALTHCARE WEEK?
AHW brings together top industry professionals for networking, partnerships, and insightful discussions. Hear directly from exhibitors why they love AHW and why sponsoring this event is a must. Watch clips of their experiences at AHW 2023 and discover why it's the year's most important healthcare event.
AHW offers something for everyone in the industry, from networking to thought-provoking discussions. Don't miss the chance to connect with healthcare leaders at the premier gathering in the southern hemisphere. Stay ahead in healthcare innovation and make invaluable connections. Join us at Australian Healthcare Week.
Instructors / Speakers
Bridget Dickson,
Programme Director New Dunedin Hospital Health New Zealand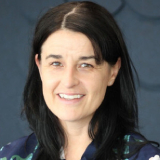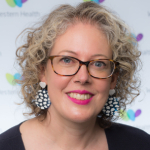 Kate Renzenbrink,
Chief Nursing & Midwifery Informatics Officer Western Health
Julianne Parkinson,
CEO Global Centre for Modern Ageing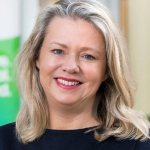 Testimonials
AHW is a great opportunity for public and private Health Service Executives and Staff to hear about the latest advances in health technology and to see the technology in action at the very extensive trade hall. AHW was well run and provided many opportunities to network with other health professionals and industry."
- Stephen Ayres, CEO, Metro South Health
"The best part about Australian Healthcare Week is that it offers the opportunity to connect with people from different areas. I really enjoyed this years event, I loved the combination of different themed presentation areas, the displays and the atmosphere that was created. Well done."
- Manager, Rostering Best Practice, NSW Health
Title
Australian Healthcare Week
Speciality Classification
Provider Type
Associations