This post has expired! It was posted more than 90 days ago.
<- Back
Beyond glycaemic control: T2DM clinical audit with a focus on cardiovascular and renal disease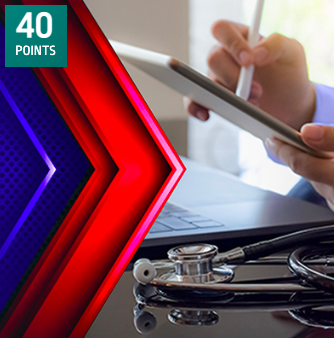 Speciality Classification
General Practice ( GP ) / Family Medicine
Time / Duration
Approximately 5 hours to complete
Provider
Arterial Education

Managing T2DM is multifaceted, requires individualised therapy and overlaps with multiple other chronic conditions, which all must be considered when applying a combination of patient-centred pharmacological and non-pharmacological interventions. This clinical audit systematically reviews aspects of a GP's clinical performance against defined best-practice guidelines for T2DM.
LEARNING OUTCOMES
---
By the end of this clinical audit, learners will be able to:
Diagnose and manage patients with T2DM in a timely manner to minimise complications
Use validated screening tools and diagnostic criteria to screen patients with T2DM to identify those at risk or with complications
Set individualised HbA1c targets for patients with T2DM
Explain the rationale for the antidiabetic medication/s chosen for patients with comorbidities and/or complications
Assess and review patients with T2DM in line with the RACGP Annual Cycle of Care Checklist for Patients with Diabetes
Title
Beyond glycaemic control: T2DM clinical audit with a focus on cardiovascular and renal disease
Speciality Classification
Interest Areas / Topics Covered
Diabetes
Provider Type
Education Provider
Time / Duration
Approximately 5 hours to complete