<- Back
Breaking the Ice online learning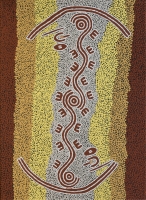 Speciality Classification
Allied Health
The Breaking the Ice online learning has four modules which provide an overview of ice, as well as information about its impacts and support services:
Module 1 explores the effects of crystal methamphetamine on the body and brain
Module 2 provides information on how to get support, or support a loved one who is struggling with crystal methamphetamine use
Module 3 provides information on ways to help communities
Module 4 explores how stigmatisation around crystal methamphetamine use affects the user and loved ones.
Please note that the modules are not Aboriginal and Torres Strait Islander specific.
Target audience
Alcohol and other drug (AOD) workers and community members who would like to learn more about ice (crystal methamphetamine).
Delivery mode
Online
Title
Breaking the Ice online learning
Speciality Classification
Provider Type
Education Provider