<- Back
Cancer Screening Education for General Practitioners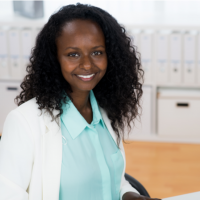 Speciality Classification
Medical Doctors
This online course provides information, resources, and tools to support GPs and their practice in their ongoing role to promote and manage clients through the three cancer screening programs (bowel, breast, and cervical).
Course overview:
GPs are the first port of call in the healthcare system and have a central role in the success of the three national cancer screening programs: BreastScreen Australia, the National Bowel Cancer Screening Program, and the National Cervical Screening Program.
True has developed a multi-modal education package of up-to-date information, resources, and tools to support GPs and their practice staff in encouraging participation in these programs.
The course has been designed to be accessed online and in your own time. Participants can choose individual activities to meet their own learning needs, or they can complete the entire package of education.
Course Outcomes:
At the completion of this course participants will be able to:
Determine patients' eligibility for each of the three National Cancer Screening Programs
Recommend eligible patients to participate in the national cancer screening programs by explaining the benefits and addressing barriers to screening
Use tools and resources to assist patients to understand their risk of cancer
Follow evidence-based pathways to manage patients with symptoms or signs of cancer
Implement systems and tools in your practice to encourage and record participation in the national cancer screening programs
Who should register?
General practitioners, practice nurses, and practice managers delivering clinically appropriate advice, services, treatment, and care to ensure clients progress through the screening pathways.
Entry Requirements / Prerequisites
Eligibility:
Medical or nursing qualifications are advantageous but not necessary.
Title
Cancer Screening Education for General Practitioners
Speciality Classification
Interest Areas / Topics Covered
Reproductive health
Provider Type
Education Provider