This post has expired! It was posted more than 90 days ago.
<- Back
This course is part of HealthcareLink Learning Portal.
Conflict Resolution Online Training: Dealing with Workplace Conflict
Speciality Classification
Management and Administration
Time / Duration
35 minutes
Subject matter expert
Employers Mutual


Endorsed By
The NSCA Foundation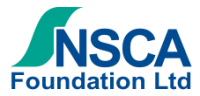 Dealing with Workplace Conflict
Dealing with Workplace Conflict is an online conflict resolution training course designed to reduce the occurrence and impact of conflict situations.
Conflicts in the workplace are a negative drain on productivity and workplace culture. Team members, along with team leaders, all play a role in contributing to a safe and productive workplace. Unfortunately, difficult situations do arise. whether these are caused by a work-related issue, personal issue or something else; having team members with the skills to manage and resolve conflict can minimise the harm to the business - as well as any potential danger to an individual.
Being able to effectively deal with difficult people or deal with conflict situations is a crucial soft skill that all organisations require.
How are Conflicts in the Workplace Effectively Managed?
The first step to managing conflict is to prevent it from happening in the first place. While there is a lot out of an organisation's control, there are some things that can be done. A positive workplace culture that respects differences can reduce the likelihood of misunderstandings - especially those related to communication. Another key cause is stress. Some of the common causes of stress, or stressors, are:
not having enough time
practising unhealthy habits
taking on too much
expecting too much, and
not finding enough time to rest.
If conflicts in the workplace do occur, having skills to recognise and manage this can make all the difference. In this course, the conflict management model explored is based heavily on a model of risk assessment and decision-making used by a number of police and emergency services. These groups manage and resolve real and potential conflict situations daily.
The five steps to this model are:
Information
Threats and risk
Powers and policy
Actions.
Learning Outcomes for Dealing with Workplace Conflict
This conflict resolution course is designed to train the learner in the following.
Drivers and influences that can lead to and escalate conflict.
The human body's reaction when faced with conflict.
Key signs of increasing tension in individuals.
How to assess threat and risk using a logical threat and risk assessment model.
Some aspects of the law in relation to conflict.
How to formulate strategies to minimise personal risk in conflict situations.
Practical techniques to de-escalate and avoid conflict.
Course features
Dealing with Workplace Conflict is a focused online training course featuring the following.
35 minutes duration
Interactive activities
Homepage with chunked sections and intuitive usability
Accessibility functions. WCAG AA compliance with customisable features.
Full course voiceover
Assessments at the end of each section
Certificate of completion
Adaptics: Kineo's pre-assessment technology
Target Audience
This online training course focuses on how to de-escalate conflict in any work situation. The teachings are relevant for both internal and external situations, e.g. customer service interactions.
This short course is appropriate for all staff at any level in an organisation.
This course compliments an organisation's WHS training, such as Bullying and Harassment, and soft skills training, such as an active listening course or an effective communication training session.
Endorsement
Endorsed by the NSCA Foundation.
The NSCA Foundation endorses this course as meeting its standards for educational quality and usability with the content having been developed by an appropriately credentialed subject matter expert.
Inclusions
Certificate of completion
Title
Conflict Resolution Online Training: Dealing with Workplace Conflict
Speciality Classification
Interest Areas / Topics Covered
Dealing with workplace conflict
Provider Type
Education Provider
Time / Duration
35 minutes
Access Duration (in months)
12