<- Back
Day Surgery Nursing Essentials
Speciality Classification
Nurses
Provider
Australian Day Surgery Nurses Association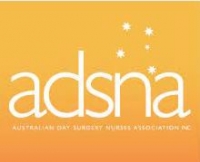 New face-to-face course dates will be released soon. Please register your interest by contacting us. If you'd like a customised course for your workplace please let us know.
This program has been developed to bring greater insight into clinical practice for nurses working in the day surgery environment. It explores contemporary issues, and utilises a case study approach in many of the topics. This course is based on the most up to date evidence-based research, and follows the ACORN and ANZCA guidelines for safe clinical practice.
In addition to this course, we continue to offer the very popular Anaesthesia and PACU Nursing and Perioperative Nursing Essentials courses.
Audience
Suitable for all Anaesthesia & Recovery Room nurses especially those working within a day surgery environment, including stand alone day surgeries. The course is also suitable for any nurse wanting to know more about peri-anaesthesia care. It is designed for nurses at any stage of their career who would like to be updated on contemporary day surgery topics.
We are also proud to be a member of Day Hospitals Australia
More Information
For more information regarding this course, upcoming dates, or to enquire about hosting this course at your organisation, please let us know.
International Delegates
International health professionals are welcome to attend our courses in Australia however unfortunately we can't assist with any visa applications or sponsorship.
Title
Day Surgery Nursing Essentials
Speciality Classification
Provider Type
Associations
CPD Points
6 CPD points for nurses
Price Details
(inc GST) for the live or on-demand webinars
(inc GST) for the live or on-demand webinars