<- Back
Dealing with grief and loss across the lifespan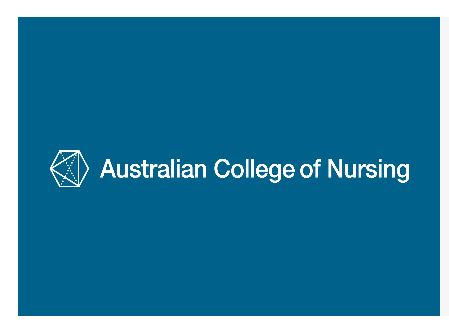 Speciality Classification
Nurses
Provider
Australian College of Nursing (ACN)

To access this course:
Melbourne Region Leadership Teams

This webinar, hosted by the Melbourne Region, talked about providing support to nurses caring for families dealing with grief and loss of loved ones, from reproductive loss to end of life care.
The event will also touch on how nurses can better deal with their own grief associated with losing patients/clients.
Following the webinar, attendees will have a better understanding of:
Strategies nurses can implement to better support families dealing with grief and/or loss of patients loved ones.
The resources available to nurses struggling themselves with dealing with grief and loss of patients/clients.
The grief and loss of patients/clients across the lifespan, including reproductive loss, loss from mental health, and end of life care.
Presented by:

Michael Collins
Michael Collins graduated from Port Pirie Hospital in South Australia. He later attained graduate certificates in mental health, oncology and palliative care nursing, a graduate diploma in oncology nursing and a Master Degree in Nursing Leadership. Following senior nursing roles in oncology and palliative care settings he was appointed as a Palliative Care Nurse Consultant at Peter MacCallum Cancer Centre in 2006, then as a Nurse Practitioner in 2012. He has an interest in early integration of palliative care and operates 9 Nurse Practitioner clinics per week at Peter MacCallum Cancer Centre.
A/Prof Michael Olasoji
Associate Professor Michael Olasoji is a Mental Health Nurse with several years of experience working in both acute and community mental health settings including clinical nurse education. He has a strong passion for mental health and works closely with people experiencing mental illness as well as clinicians that provide care to them. Michael is currently the Program Manager for the Post Graduate Mental Health Nursing program at RMIT University.
Sharon Kirsopp
Sharon Kirsopp is the Reproductive Loss Coordinator within the Royal Women's Hospital. She is responsible for the ongoing development of a multi-disciplinary approach to the provision of bereavement support to women who have experienced a miscarriage, stillbirth, neonatal death, or termination of pregnancy for foetal abnormalities. Sharon's aim is to ensure that the Women's continue to provide sensitive, comprehensive and supportive care to bereaved women and their families.
Title
Dealing with grief and loss across the lifespan
Speciality Classification
Provider Type
Education Provider