<- Back
Diabetes in Practice for Nurses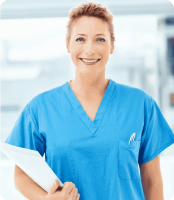 Speciality Classification
Nurses
Provider
Diabetes Australia

This comprehensive eLearning course is for Practice and Enrolled Nurses looking to extend their diabetes knowledge. It is accredited for 12 CPD hours by the Australian Primary Health Care Nurses Association (APNA).


About the course
Practical Diabetes for Nurses is a comprehensive online course designed for Practice and Enrolled Nurses who would like to refresh and extend their knowledge of diabetes and improve their support to people in their care.
The course is developed by healthcare professionals and expert Credentialled Diabetes Educators who work closely with people living with diabetes. It is based on current best practice guidelines and principles.

How does this course work?
Once you enrol online you will automatically gain access to your course in our e-Learning platform. Everything you need to complete the course is available online, with 24/7 accessibility.
Diabetes in Practice for Nurses consists of 16 modules. You can complete each module at your own pace.
There are 4 multiple choice assessments. The results are shown immediately.
Once you have passed all 4 assessments and completed the course feedback survey you will be able to download your 'Certificate of Completion'.
You will have 12-months access to the course from your enrolment date. This enables you to learn on-demand, at your own pace, and at time that suits you.

What you will learn
Practical Diabetes for Nurses is endorsed by the Australian Primary Health Care Nurses Association (APNA) for 12 continuing professional development (CPD) hours. After completing the course you will:
Understand the importance of diabetes education and how to convey diabetes as a serious health problem in Australia.
Have a comprehensive overview of diabetes, including symptoms, diagnosis, treatment and management principles.
Know how to identify risk factors of type 2 diabetes and principle actions to take to delay diabetes development.
Be able to describe key factors that affect blood glucose levels and recall key blood glucose targets for both type 1 and type 2 diabetes with reference to national guidelines.
Know how to screen and treat mild, moderate and severe acute diabetes complications (hypoglycaemia and hyperglycaemia)
Be able to describe chronic complications of diabetes such as microvascular, macrovascular, oral and mental health complications.
Understand the importance of meaningful monitoring, including correct technique, equipment and the benefits of Blood Glucose Monitoring for the different types of diabetes.
Know how key actions of common oral medications are used in diabetes management, describing possible side-effects with particular reference to hypoglycaemia.
Understand the importance of positive language and communication to build rapport, trust and support behaviour change strategies in people living with diabetes.

What are the benefits of doing this course?
Once you have completed the Practical Diabetes for Nurses course, you will have:
A CPD Certificate endorsed by APNA which will increase your credibility for future job opportunities and showcase your commitment to your professional development.
Increased knowledge based on national guidelines and practical case studies that will enable you to care for your patients living with diabetes confidently.
Developed best-practice communication strategies that will allow you to build trust and rapport with your patients, which will help facilitate and support positive behaviour change strategies.
Title
Diabetes in Practice for Nurses
Speciality Classification
Interest Areas / Topics Covered
Diabetes
Provider Type
Service Provider