This post has expired! It was posted more than 90 days ago.
<- Back
Diabetic Eye Disease for GPs
Speciality Classification
General Practice ( GP ) / Family Medicine
Time / Duration
1.5 hours
Provider
Macular Disease Foundation Australia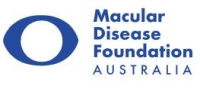 Macular Disease Foundation Australia (MDFA) has launched free CPD courses for general practitioners that have been developed with Australia's leading retinal specialists, including world-renowned ophthalmologist Professor Paul Mitchell AO.
More than 1.4 million Australians have some evidence of AMD – the leading cause of irreversible severe vision loss and blindness in Australia – while between 300,000 and 400,000 Australians live with diabetic retinopathy – the leading cause of preventable blindness among people of a working age.
General Practitioners are at the frontline of patient interactions and have a valuable role in decreasing preventable blindness and in being an important part of the solution to reduce both the incidence and impact of macular disease.
MDFA's courses include our specialist speaker series, webinars and self-paced learning aimed at improving the outcomes of macular disease.
Our self-paced courses include education on improving patient communication about macular disease and its impacts, managing and reducing modifiable risk, ensuring high-risk individuals have regular eye examinations, and giving health professionals the necessary information to link people diagnosed with macular disease with appropriate supports and services.
Entry Requirements / Prerequisites
The Diabetic Eye Disease course comprises two 30-minute modules and two 15-minute quizzes. It aims to help you manage and reduce modifiable risk for your patients. The course also provides guidance on improving your communication with patients about diabetic eye disease and its impacts. The total course including assessments is a RACGP CPD activity approved for 1.5 EA and 0.5 RP hours.
Title
Diabetic Eye Disease for GPs
Speciality Classification
Provider Type
Associations
Time / Duration
1.5 hours