<- Back
Doctor of Medicine Postgraduate coursework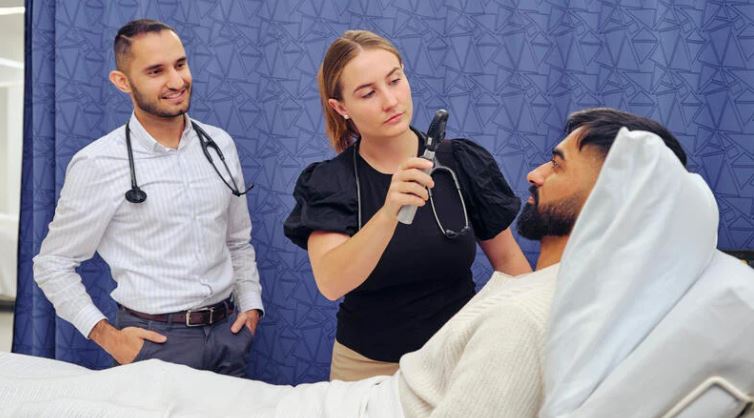 Speciality Classification
Medical Doctors
Location
Waurn Ponds VIC 3216
Time / Duration
4 years full time
Provider
Deakin University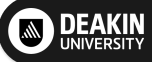 Semester 1 - January
Start date: January
Available at:

Waurn Ponds (Geelong)
From 2024 onwards - A blended learning offering of online and campus is available to Rural Training Stream (RTS) students only.
Course overview
Apply to the Doctor of Medicine if you want to make a real difference to human health and wellbeing. The course has a unique focus on rural and regional medicine, Indigenous Health, the development of your human capabilities and service to marginalised communities.
Want a medicine degree that enables you to enhance community health and wellbeing?
Deakin's Doctor of Medicine takes you beyond the classroom to work with patients and their families across western Victoria. You'll learn how medicine is practised in rural areas, while building valuable relationships with communities that will really value and welcome you once you graduate.
The course shines a light on Indigenous Health and will help you broaden your perspective on clinical medicine to encompass public health, legal and ethical perspectives.
Be part of a community of learners and teachers who support each other as you grow your understanding and capabilities. Be confident in the support provided by the School, as you learn in an environment where a culture of diversity, inclusiveness, respect and social accountability is built, together.
Start your journey with two years focussing on the foundations of medicine, encompassing medical sciences, clinical capabilities, public health, medical ethics and law, and Indigenous health. You'll learn to solve the kinds of problems you will face in your future career in a supportive environment, while developing your confidence in foundational clinical skills, clinical reasoning and the high-level human capabilities necessary for excellent person-centred care.
You'll build on this strong foundation by acquiring real-world clinical experience through placements in a range of medical settings, from hospitals and general practices to community health centres. Students will spend their third and fourth years on full-time placement at one of our clinical schools: the Rural Community Clinical School, Ballarat, Warrnambool, Geelong or Eastern Health.
All of our clinical schools, in rural and metropolitan areas, offer access to first-hand learning in the clinical environment and immersion in a wide range of patient care settings, including hospital and primary care. Our Rural Community Clinical School offers a more in-depth exposure to community-based care, with students being paired with a clinical mentor and afforded opportunities to contribute directly to the health and wellbeing of a rural area for an extended period during their training.
Across years three and four, you will gain hands-on experience, underpinned by strong knowledge and skills. You will undertake real clinical tasks to preparing you for both professional practice as a doctor and the lifelong training and development required for a career in medicine. You will also undertake a pre-internship rotation that offers a first-hand taste of the day-to-day life of a graduate doctor.
The Deakin Doctor of Medicine program is committed to ensuring that applicants from all backgrounds who meet the requirements of entry are able to gain access to study with us. We therefore reserve up to 5% of domestic places for Indigenous Australian applicants applying through the Indigenous Entry Stream, and around 30 places for applicants applying through the Rural Training Stream. These streams are designed to remove some of the barriers to entry that Indigenous or rural applicants may experience when seeking out a career in medicine. Similarly, we offer bonuses for entry in the General Stream for applicants who have experienced financial disadvantage or come from a rural background.
We also recognise the wealth of experience that applicants with diverse study and work experiences bring into both the Doctor of Medicine program and their future professional practice. We therefore do not have any prerequisite training requirements; applicants may have completed a bachelors-level qualification in any area, from nursing to music, engineering to physiotherapy.
Course structure
The first two years of the Doctor of Medicine include face-to-face learning activities at Waurn Ponds (Geelong). In years one and two, students learn in simulated clinical environments and dedicated medical sciences teaching spaces, along with small group learning sessions. Teaching activities will be conducted both online and face-to-face. Students will also be exposed to clinical experiences from early in the course, through placements with healthcare providers.
During years three and four students will undergo intensive clinical training within health services attached to one of our clinical schools: the Rural Community Clinical School, Ballarat, Warrnambool, Geelong or Eastern Health. Students will conduct their learning in the clinical environment, guided by experienced staff associated with the clinical schools.
To complete the Doctor of Medicine students must attain 32 credit points. All units are core units (these are compulsory). Students must pass all units including all components of units in the course. Assessments will involve a range of written and performative tasks and are structured to progress across the units of the course.
All students are also required to complete
Academic Integrity Module DAI001
Academic Integrity Module (0-credit-point compulsory unit) in their first semester of study (0 credit point compulsory unit).
Students in the Doctor of Medicine may also enrol in an optional Extracurricular Research Program.
The course is only available on a full-time basis.
Students are required to meet the University's academic progress and conduct requirements

Intakes by location
The first two years will be undertaken at the Waurn Ponds campus (Geelong) for General Entry Stream students, or either Ararat or Warrnambool for Rural Training Stream students. Years 3 & 4 will be undertaken at one of our clinical schools.
Mandatory student checks
All students are required to undertake a Police Record Check and Working with Children Check at the commencement of their course. Students who fail to do so prior to the commencement of clinical placement will not be able to undertake clinical placement and this will impede progress in the course.
Students are also required to declare their immunisation status to satisfy the requirements of health organisations where they will be undertaking their clinical learning experience. A health organisation may refuse to accept a student for placement if the student's immunisation status is not satisfactory to the health organisation.
The School will provide commencing students with specific information on their compliance requirements.
Workload
As a student in the Doctor of Medicine program, you can expect to participate in a range of teaching activities each week. This could include lectures, seminars, small group learning activities, workshops, online interaction, and clinical placements. You can refer to the individual unit details in the course structure for more information. You will also need to study and complete assessment tasks in your own time.
All four years of the Doctor of Medicine require a full-time commitment, with a substantive load of required learning activities and study time. The School endeavours to provide timetables in advance of each semester to enable students to coordinate any work, caring, health or other requirements.
Participation requirements
There are extensive clinical placements throughout the course – see individual unit descriptions for full details. Years three and four require students to undertake placements most days of the week for the full year.
Reasonable adjustments to participation and other course requirements will be made for students with a disability. More information available at Disability support services
Fees and scholarships
Fee information
Fee rate
Estimated tuition fees - CSP: 2024 fees are currently unavailable due to a delay in the student contribution rates set by the Australian Government.
The available fee places for this course are detailed above.
Tuition fees are determined by your enrolment:
If you are offered a full fee paying place, your tuition fees are calculated based on your course.
If you are offered a Commonwealth supported place, your tuition fees are calculated depending on the units you choose. A limited number of Commonwealth supported places are available for this course.
The 'Estimated tuition fee' is provided as a guide only based on a typical enrolment of students completing the first year of this course. The cost will vary depending on the units you choose, your study load, the length of your course and any approved Recognition of Prior Learning.
One year full-time study load is typically represented by eight credit points of study. Each unit you enrol in has a credit point value. The 'Estimated tuition fee' is calculated by adding together eight credit points of a typical combination of units for your course.
You can find the credit point value of each unit under the Unit Description by searching for the unit in the
Title
Doctor of Medicine Postgraduate coursework
Speciality Classification
Provider Type
Education Provider
Time / Duration
4 years full time
Benefits
Fee Help Available
Location
Waurn Ponds VIC 3216
Venue
75 Pigdons Road, Waurn Ponds, Victoria 3216