This post has expired! It was posted more than 90 days ago.
<- Back
This course is part of HealthcareLink Learning Portal.
EEO for Diversity Training: Equal Employment Opportunity for Admin and Management
Speciality Classification
Management and Administration
Time / Duration
40 minutes
Subject matter expert
Thomson Geer


Endorsed By
The NSCA Foundation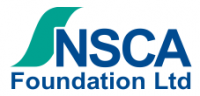 Equal Employment Opportunity for Employees
Equal Employment Opportunity for Employees is an EEO diversity training course designed for general workers. The course teaches an understanding of what behaviour is considered unlawful and unacceptable. The goal of this course is to prevent discrimination. This necessary compliance course seeks to promote a diverse workplace free from discrimination and harassment.
EEO for Employees course
Kineo's Equal Employment Opportunity for Employees course is key training for compliance and human resource initiatives. The course defines EEO, types of discrimination, Australia's protected attributes and how the complaints process is handled. This course is based on Australian legislation.
The course outlines Australia's protected attributes. These includes race, individuals with disability, gender identity, pregnancy, political opinion and age discrimination.
This course also has a version designed for leaders, titled Equal Employment Opportunity for Managers and Supervisors.
Target Audience
This course is aimed at all employees in the Australian workplace. The course outlines situations and organisations that may be exempt from EEO requirements.
Learning Outcomes
This course provides Australian workers with the following training.
What equal employment opportunity (EEO) means.
The legislation that applies to EEO
Behaviour that is considered unlawful discrimination, and defences and exceptions.
How organisations should manage an internal complaints process.
What happens when an individual makes an external complaint.
Course features
Equal Employment Opportunity for Workers is a focused online training course featuring the following.
40 minutes course duration
Interactive activities
Compliance focus
Accessibility functionality for WCAG AA compliance
Full course voiceover
Assessments at the end of each section
Certificate of completion
Adaptics - Kineo's pre-assessment technology
This course is created in collaboration with a recognised subject matter expert.
Endorsement
Endorsed by the NSCA Foundation.
The NSCA Foundation endorses this course as meeting its standards for educational quality and usability with the content having been developed by an appropriately credentialed subject matter expert.
Inclusions
Certificate of completion
Title
EEO for Diversity Training: Equal Employment Opportunity for Admin and Management
Speciality Classification
Provider Type
Education Provider
Time / Duration
40 minutes
Access Duration (in months)
12