<- Back
Extracting primary teeth: tips and techniques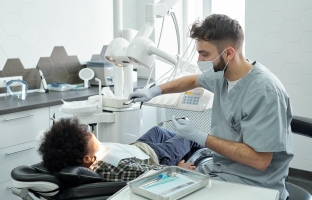 Speciality Classification
Oral Health
Location
Bowen Hills QLD 4006

This hands-on course is designed for Dentists, Oral Health Therapists and Dental Therapists.
COURSE OVERVIEW
Extracting teeth in children may not be easy - for the child as well as for the dentists. Paediatric dentist or not, you need to follow some basic steps when you are the extracting teeth in children. This course will cover the tips and techniques for administration of local anaesthesia and atraumatic extraction of primary teeth.
LEARNING OBJECTIVES
Upon completion of this course, participants will understand:
Patient and case assessment
Know your instruments, what to use and when
Anaesthesia techniques and dose calculation for the children
When to refer
Interpreting radiographs
What to do when things go wrong
Managing the broken root tip
Suturing
Post-operative care

Hands on (simulation models):
Local anaesthesia administration
Atraumatic extraction of primary teeth
Suturing technique
Instructors / Speakers
Dr Sobia Zafar,
BDSc, MSc, DClinDent (Paediatric Dentistry), PhD, FICD
Dr Sobia Zafar is a specialist paediatric dentist and a Discipline Lead in Paediatric Dentistry at The University of Queensland, Brisbane. She has presented invited courses and lectures on paediatric dentistry across Australia and internationally. She has multiple publications, comprising of full papers, a book chapter and published abstracts, in both national and international peer-review journals. She is the recipient of several scholarships and awards; including University of Otago Doctoral scholarship, Colgate senior category IADR ANZ division award (2012), best student presenter prize at the Faculty of Dentistry annual research day of University of Otago (2012, 2015), winner IADR NZ division Travel Award (2015). Dr Zafar holds the memberships of the ANZSPD, IADR, AAPD, IADT, and EAPD, and is a reviewer for several dental journals.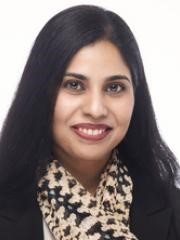 Title
Extracting primary teeth: tips and techniques
Speciality Classification
Provider Type
Education Provider
CPD Points
3 Scientific hours
Price Details
Non-Member Dentist and Clinical Team* - $770; Members - $550
Location
Bowen Hills QLD 4006
Non-Member Dentist and Clinical Team* - $770; Members - $550