This post has expired! It was posted more than 90 days ago.
<- Back
This course is part of HealthcareLink Learning Portal.
Fire Safety Training: Fire Awareness and Extinguisher Training for Nurses
Speciality Classification
Nurses
Time / Duration
60 minutes
Subject matter expert
Chubb


Endorsed By
The NSCA Foundation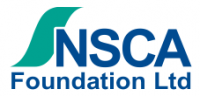 Fire Awareness and Extinguisher Training
Fire is a significant risk to life and property. In an emergency situation fire can cause death or serious injury, and destroy homes and other buildings. Fire safety training is a strongly recommended part of building emergency preparation.
Fires in commercial or industrial workplaces have the potential to cause a lot of damage - and many deaths. Being prepared for an emergency can save lives. A small flame can grow into an out-of-control fire in as little as 30 seconds. In a building fire, fire can spread rapidly through rising gases so hot they ignite other areas of the building.
In a bushfire situation, radiant heat is the main killer and can kill before the bushfire arrives. In non-bushfire situations, smoke is the main killer. Even short exposure can be fatal.
Learning Outcomes for Fire Awareness and Extinguisher Training
Kineo's Fire Awareness and Extinguisher Training course is designed to train the learner in the following.
The basic characteristics of fire and the risk to life and property it poses
How to respond to a fire emergency.
How to use portable fire equipment, which includes fire extinguishers, fire blankets and hose reels.
This course covers evacuation procedures from the perspective of a building occupant. For training in how to manage evacuations and related emergency procedures, we recommend Kineo's General Evacuation course.
Course features
Fire Awareness and Extinguisher Training is a focussed online training course featuring the following.
60 minutes duration
Interactive activities
Video content demonstrating how to use a fire extinguisher correctly
Homepage with chunked sections and intuitive usability
Accessibility functions. WCAG AA compliance with customisable features.
Full course voiceover
Assessments at the end of each section
Completion certificate
This course forms a part of Kineo's Emergency suite of courses. In addition to this course, it includes the following:
General Evacuation
Warden Training
Target Audience
This course focuses on fire safety in the workplace and is suitable for use in a fire safety training program for staff. It is especially useful for fire wardens and others in an Emergency Control Organisation (ECO).
This course is ideal as standalone training or as part of an existing WHS training initiative. It is also an excellent complementary product for further training; either face-to-face, online or blended.
This elearning course is appropriate for a wide range of industries.
Endorsement
Endorsed by the NSCA Foundation.
The NSCA Foundation endorses this course as meeting its standards for educational quality and usability with the content having been developed by an appropriately credentialed subject matter expert.
Inclusions
Certificate of completion
Title
Fire Safety Training: Fire Awareness and Extinguisher Training for Nurses
Speciality Classification
Provider Type
Education Provider
Time / Duration
60 minutes
Access Duration (in months)
12