This post has expired! It was posted more than 90 days ago.
<- Back
Frontline Mental Health Conference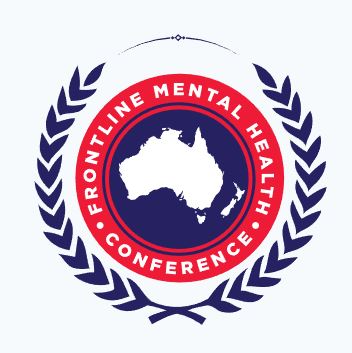 Speciality Classification
Allied Health
Venue
JW Marriott Gold Coast Resort & Spa, QLD
Provider
Australian and New Zealand Mental Health Association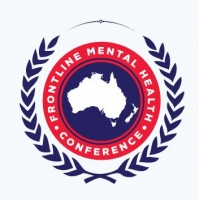 Frontline workers are heroes of our community with specific and special requirements when it comes to psychological safety, seeking help when it's needed and challenging systemic stigma, harassment and bullying.
At the Frontline Mental Health Conference you will discover research, innovations and treatment techniques from mental health experts, meet with fellow sector workers, hear from sector leaders and unite to improve the mental health care and wellbeing of first responders - during training, whilst serving and in post-service.
Let's work together to minimise psychological hazards, tackle burnout and PTSD and release the stigma around asking for help.
A frontline sector which promotes mentally healthy habits = a mentally healthy frontline workforce.


What will I learn at FMHC?
We will explore the topics:
Supporting the Unsung Heroes: Exploring Who Helps the Helper and How?
Revolutionising Frontline Mental Health: Exploring Innovative Approaches to Treatment
Healthy Workplaces and Environments for Frontline Workers
Addressing the unique challenges faced and opportunities for frontline workers and their families
Framework for mental wellness (from induction/primary prevention through to tertiary prevention)
Latest research, case studies and policies

Who attends FMHC?
The delegates for the Frontline Mental Health Conference are varied across emergency services, defence, community, government, mental and allied health as well as business. Typically, we see:
Emergency services personnel, defence force personnel, Police, Ambulance, Fire Services Wellbeing Officers, Managers and Leaders.
Professors, Associate Professors, Lecturers, PhD Students from Universities around the world with a particular focus on frontline workers and emergency workers.
Senior management and leadership roles including Commissioner, Assistant Commissioner, Unit Director & Coordinator, Member Welfare Manager
Psychologists, GPs, Social Workers, Speech Pathology, Occupational Therapists, Physiotherapists, Nutritionists, Allied Health Manager, Mental Health Nurses working within frontline sector.
Directors and Consultants of Private Counselling/ Psychiatrist/ Psychologist Practice.
Mental health workers from federally funded government agencies.
Team Lead, Program Manager, Project Lead of Hospital and Health Services and PHNs.

Is FMHC for me?
Yes! The Frontline Mental Health Conference is for you if you're looking for:
A space for safe, open and connected conversations around the mental health of all first responders and frontline workers at all stages of their career.
Application based presentations to leave you with practical tools to create immediate and positive changes.
Networking with like-minded sector professionals to discover best practice solutions.
Inspiration from current research, top professionals and community leaders in the frontline sector.
A platform to share your own stories, research, programs and case studies with your community.
Time away from your every-day to connect with your peers and get your fingers on the information which will help you succeed in your role.
Title
Frontline Mental Health Conference
Speciality Classification
Interest Areas / Topics Covered
Mental Health
Provider Type
Associations
Price Details
Price yet to be finalized
Venue
JW Marriott Gold Coast Resort & Spa, QLD