<- Back
Functional Movement for Injury Prevention - Ex Presc (Lvl 2)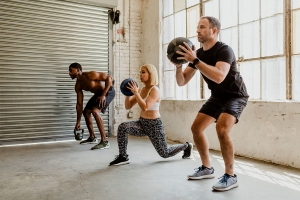 Speciality Classification
Allied Health
Location
Brisbane City QLD 4000
Provider
Exercise & Sports Science Australia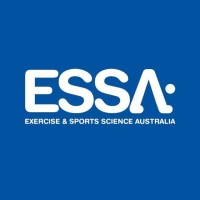 After completing level 1 you're now well aware of how movement and compensation patterns associated with injury can improve rehabilitation outcomes. But how do you practically apply this methodology. In this practical workshop you'll learn how to progress and regress function based patterns to improve common musculoskeletal and orthopaedic disorders.
Presented by Jonathan Freeman, AEP, ESSAM, MExSci(Rehab), BExSci&Nut
Jonathan Freeman is an Accredited Exercise Physiologist, Injury Rehabilitation and Athletic Performance Consultant. Currently a sessional academic in biomechanics and functional anatomy and musculoskeletal health for Southern Cross University, Jonathan is also the director of The Athletes Workshop where he consults for the Chinese Swimming Association and many international athletes. Further to this he consult to LifeSpan Medicine, a conceige medical service for A list celebrities. He also is the co founder and director of Club Active a facility to help 'change the way you age'. With a keen interest in the biomechanics of movement he has and continues to present such topics for many national and international fitness conferences and University programs.
Schedule
Brisbane, QLD
Sunday, 25 July 2021
8:00am - 6:00pm
Rates per person
Earlybird If registered and paid on or before 25 June 2021
ESSA Member $220.00
Non-Member. $345.00
ESSA Student Member. $95.00
Student Non-Member. $130.00
Standard If registered and paid on or after 26 June 2021
ESSA Member $240.00
Non-Member. $365.00
ESSA Student Member. $115.00
Student Non-Member. $150.00
Inclusions
Full day professional development
Arrival tea & coffee, morning tea, lunch and afternoon tea
Workbook in a softcopy format
Certificate of attendance, gaining you valuable ESSA CPD points
Networking with the presenter and your peers
Target Audience
Any Accredited Exercise Scientist and/or Accredited Exercise Physiologist
Pre-requisites
Functional Movement for Injury Prevention - Assessment (Level 1) must be completed (or registered and scheduled prior to Level 2) before registration of Level 2 will be accepted. Please contact the ESSA PD Team if you are unsure of your attendance.
The name of the Level 1 workshop over the years is:
2017: Functional Movement Assessment for Injury Prevention
2018: Functional Movement Assessment and Prescription for Injury Prevention
2019: Functional Movement for Injury Prevention – Assessment (Level 1)
2021: Functional Movement for Injury Prevention - Assessment (Level 1)
Title
Functional Movement for Injury Prevention - Ex Presc (Lvl 2)
Speciality Classification
Provider Type
Education Provider
Price Details
ESSA Member standard fee
Location
Brisbane City QLD 4000