This post has expired! It was posted more than 90 days ago.
<- Back
This course is part of HealthcareLink Learning Portal.
General Evacuation Training for Oral Health
Speciality Classification
Oral Health
Time / Duration
70 minutes
Subject matter expert
Chubb


Endorsed By
The NSCA Foundation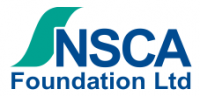 Emergencies happen and successful emergency evacuation can save lives.
When we think of emergency evacuations, we usually think of fire. While fire presents an obvious risk to most workplaces, the definition of what an emergency is includes a much wider range of possible situations. For example, a hazardous gas leak may adversely affect occupants and require an immediate response. Another example is an anonymous bomb threat also requiring an immediate response.
The types of emergencies that could happen in your workplace are generally determined by the type of work being carried out. For example, it's more likely an explosion will occur in an explosives factory than a veterinary office. Other types of emergencies may arise from external sources, such as a severe storm or bushfire.
Kineo's General Evacuation Training course is designed to assist in planning for general emergencies in facilities. As a result, it is appropriate for a wide range of industries and workplaces. The desired training outcome is to increase the safety of building occupants in an emergency situation. This course is designed to form part of an organisation's emergency safety training. This training course trains learners in emergency procedures, emergency planning and what to include in an emergency action plan. The course complements organisation evacuation drills and other occupational safety initiatives, such as emergency evacuation training.
General Evacuation Training Course
This training is designed to assist with the application and development of evacuation procedures and form part of emergency evacuation training. The course is not specific to just fire emergency training, but also chemical spills, weather; including bushfire; and includes a section on active armed offender emergencies.
WHS regulations across Australia require workplaces to prepare an emergency plan. General Evacuation Training provides an understanding of what must be included in an emergency plan, why emergency evacuations occur, what occurs in an emergency, and what the evacuation procedures are in an emergency evacuation. This non-accredited course is designed in-line with Australian Standard 3745 (AS 3745).
Learning Objectives
This course provides training in:
What an emergency is and the need for emergency training.
Emergency planning used for prevention and preparation.
Roles in an emergency.
Emergency protection systems and emergency warning systems.
How to respond to an emergency.
Actions to take in an emergency.
Target Audience
The course has been designed for all occupants of a building in Australia to satisfy necessary emergency and emergency evacuation training.
This course does not cover role-specific emergency responsibilities, such as those of a warden or other members of an emergency control organisation (ECO). Courses for these purposes are available in the Kineo Courses library and are designed to complement this emergency evacuation training.
Course Features
70 minutes course duration
Interactive activities
Introductory animation
Accessibility functions. WCAG AA compliance with customisable features.
Full course voiceover
Assessments at the end of each section
Certificate of completion
Adaptics - Kineo's pre-assessment technology
Endorsed by the NSCA Foundation.
The NSCA Foundation endorses this course as meeting its standards for educational quality and usability with the content having been developed by an appropriately credentialed subject matter expert.
Inclusions
Certificate of completion
Title
General Evacuation Training for Oral Health
Speciality Classification
Provider Type
Education Provider
Time / Duration
70 minutes
Access Duration (in months)
12