This post has expired! It was posted more than 90 days ago.
<- Back
GPCE Sydney 2023

Speciality Classification
General Practice ( GP ) / Family Medicine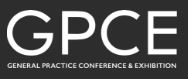 GPCE is excited to welcome GPs and primary healthcare professionals to the ICC in May, to showcase the new program of independent CPD education. As one of RACGP's major providers, all program content is designed to meet the colleges' high standards, and with modules in each of the three required areas (Educational Activities, Measuring Outcomes and Reviewing Performance), you won't be short of options.
Explore the program and everything GPCE Sydney has in store. If you're a GP or Registrar, register for a Conference Pass by Friday 31st March using code HCLEB to receive 20% off! Not a GP? Register for a 1, 2 or 3 day Session Pass from only $130 or a free Exhibition Only Pass. For more information on what's included in each of the three passes click here.
Speciality Classification