<- Back
Speciality Classification
Nurses and Midwives
Location
Camperdown NSW 2050
Duration
1 year part time for Domestic students
Provider
the University of Sydney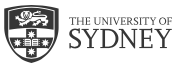 Overview
In response to COVID-19, the University of Sydney has reviewed the availability of courses to be delivered remotely for students commencing their studies in Semester 1, 2021.
Some units of study and/or placements relating to this course cannot be delivered remotely or online for students commencing their study in Semester 1, 2021. You will be required to attend in-person on campus from Semester 2, 2021.
Note: The University intends to offer as many units of study as possible in a remote as well as face-to-face learning method of delivery in Semester 1, 2021 and subject to ongoing border closures and public health orders impacting attendance on campus, in Semester 2, 2021. However, some units of study and courses require students to study in-person at the relevant University of Sydney campus/es and host locations for placements and will not be available remotely.
About this course
Designed for registered nurses, the Graduate Certificate in Emergency Nursing aims to assist nurses currently working in the emergency environment. Develop the specialist knowledge and skills to work closely with patients and their families who are confronted with trauma, accidents or acute and unexpected illnesses as you become a clinical leader.
Why study with us?
Develop the knowledge and skills to assist emergency presentations, support the patient and family at a time of great vulnerability, and assist them with their journey either to hospital admission or safe discharge home.
Learn from leading researchers in the field of emergency nursing care as you build upon your individual clinical experience.
Learn to anticipate and prioritise patient care, provide accurate assessment, intervention and effective ongoing management, often in a busy, autonomous and stressful environment.
Acquire the specialist knowledge and skills to provide high-quality patient care as a leader in emergency nursing treatment.
Apply your expertise as you explore a particular area of your interest with a work-based project or research thesis as part of the capstone component of this degree.
Who should study this course?
Our postgraduate nursing degrees are designed for registered nurses who are looking to build their professional practice capabilities and advance to a leadership role in nursing.
Course details
Faculty/University School: Faculty of Medicine and Health
Credit points required: 24
Course abbreviation: GradCertEmergN
USyd code: GCEMENUR2000
UAC code: N/A
Study mode: On-campus, Intensive block mode
Study type: PGEM
Location: Camperdown/ Darlington
Duration full time:
Duration part time: 1 year part time for Domestic students / Not available to International students
What you'll study
The Graduate Certificate in Emergency Nursing may be completed over one year part-time. Students will undertake two units of study in each semester. The course consists of 24 credit points of core units of study, which include three specialty-specific units for the emergency nursing courses.
Admission criteria
A successful applicant for admission to the Graduate Certificate in Emergency Nursing will hold a pre-registration nursing degree from the University of Sydney or equivalent qualification.
In exceptional circumstances the dean may admit applicants without these qualifications who, in the opinion of the School, have qualifications and evidence of experience and achievement sufficient to successfully undertake the award.
In addition, the applicant is required to be a registered nurse in Australia, have a minimum of one year's experience as a Registered Nurse, and satisfy the English language proficiency requirement.
The applicant is also required to be working in emergency nursing and must provide a statement of support from their supervisor or manager in order to undertake the required clinical assessments.
Title
Graduate Certificate in Emergency Nursing
Speciality Classification
Duration
1 year part time for Domestic students
CPD Points
Credit points required: 24
Price Details
Tuition Fee for Domestic Students (Year 1): $11,500 (indicative only)
Location
Camperdown NSW 2050
Tuition Fee for Domestic Students (Year 1): $11,500 (indicative only)