This post has expired! It was posted more than 90 days ago.
<- Back
Home Care Reform Forum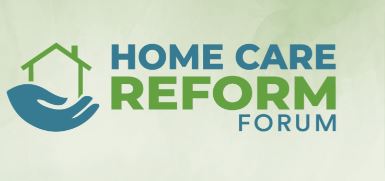 Speciality Classification
Management and Administration
Location
8 Whiteman St, Southbank VIC 3006
Venue
Crown Conference Centre

Meeting regulations and transitioning to the new Support at Home Program to improve consumer care and employee experience
The Home Care sector helps more than 200,000 consumers stay at home where they are comfortable. Do you feel prepared to meet the new Support at Home Program, set to be enforced in July, 2025?
The Home Care Reform Forum, brings together senior leaders from the aged home care sector to share how they are meeting new quality standards, adapting to the latest consumer and employee focused regulations, and developing a roadmap for providers to deliver strong consumer focused care.
The forum tackles key challenges in the sector including:
Where home care providers can find assistance with managing quality, risk, and safety, while ensuring compliance with current requirements?

What tools and resources can home care providers use to empower consumers, understand their needs, and meet their care requirements?

How can homes care providers reduce staffing pressures and increase workflow efficiencies through workforce planning, rostering, and payroll solutions?
Why Attend?
Hear new details on what will be included in the New Aged Care Act and how aged care providers can prepare with the Hon. Anika Wells, Minister for Aged Care
Learn how your aged care organisation can improve Quality Care in an increasingly regulated environment.
Hear how Unit Pricing will be structured and how the government will set service prices in home care with Department of Health, Mercy Health, Stewart Brown, Meals on Wheels, Care Connect.
Understand the Integrated Assessments and how they will be implemented to improve quality home care for consumers with Assess Care Network Australia.
Learning what the implications of the new funding model will be and how providers can begin transitioning.
Elevate business approaches of home care providers to adapt to cultural transformation with Aunty Phyllis, Anglicare.
Hear from leading providers of ways to manage workforce across both aged home care and disability services.
Identifying ways that aged home care providers can implement a stronger relationship with the wider health sector to improve access to primary and other health services.
Instructors / Speakers
Prof. Michael Woods,
Professor University Of Technology Sydney
Professor Michael Woods is a Professor of Health Economics at the Centre for Health Economics Research and Evaluation (CHERE) at the University of Technology Sydney. He chairs the Editorial Board for the biannual reports Australia's Aged Care Sector and was recently on the Board of the Australian Digital Health Agency and a member of the Aged Care Financing Authority.
Professor Woods' research focus is on aged care, the health workforce and the economics and financing of health systems. He specialises in policy development and program evaluations. He was previously Deputy Chairman of the Productivity Commission and Presiding Commissioner on over 20 national Inquiries. He led several landmark Reports including Caring for Older Australians and Australia's Health Workforce. He has been a visiting scholar at the Australian National University and held Staff Consultant and Senior Expert Roles for the World Bank and OECD.


Craig Gear,
Chief Executive Officer Older People's Advocacy Network
Craig Gear OAM was appointed CEO of the Older Persons Advocacy Network in 2018, after serving as its chairperson. Craig has extensive experience in health service management and health consulting, previously serving as Board Chair at Seniors Rights Service and working in health care advisory practice at PricewaterhouseCoopers. His background is in nursing, and he is passionate about connecting and improving the health system for all Australians.
Title
Home Care Reform Forum
Speciality Classification
Interest Areas / Topics Covered
Agedcare
Provider Type
Education Provider
Location
8 Whiteman St, Southbank VIC 3006
Venue
Crown Conference Centre