<- Back
Ice: Training for Frontline Workers

Speciality Classification
Allied Health
Provider
National Centre for Education and Training on Addiction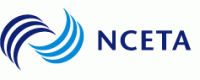 Ice: Training for Frontline Workers is a free resource for frontline workers who want to enhance their crystal methamphetamine skills and knowledge. It is relevant to a wide range of sectors, including health and welfare, education, criminal justice, and transport.
The training contains flexible content that suits a variety of needs. It has 7 independent but complementary modules:
About Ice
Effects of Ice
Communicating with Ice Users
Ice Users and Critical Incidents
Interventions
Prevention
Organisational Responses to Ice
Each module contains between 2-10 topics. You can work through all the modules, just one, or any number of individual topics. It's up to you!
Follow the prompts in the box on the right to register or, if already registered, log in to start using this resource.
Title
Ice: Training for Frontline Workers
Speciality Classification
Interest Areas / Topics Covered
Substance abuse
Provider Type
Education Provider