<- Back
Interval Training for Type 2 Diabetes Webinar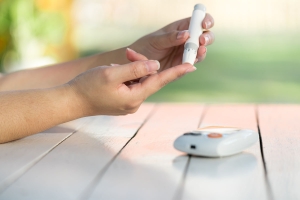 Speciality Classification
Allied Health
Provider
Exercise & Sports Science Australia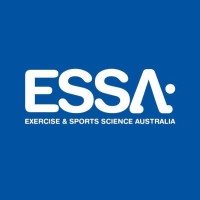 Interval training (e.g. high intensity interval training; HIIT) is a powerful approach to improve blood glucose control and decrease cardiovascular disease risk in people with type 2 diabetes. This presentation will detail different approaches to using interval training including low- and high volume aerobic HIIT and combined aerobic and resistance HIIT. Evidence on the benefits of different interval training protocols will be compared to those using a moderate intensity continuous training approach. Current safety data will be presented with guidelines to decrease the risks of higher intensity exercise provided. Practical approaches to prescribe the correct intensity will be covered including the use of heart rate monitors and smartphone apps with practical examples presented in case studies. The importance of blood glucose monitoring will be discussed with reference to recently released guidelines. The feasibility of translating the evidence from laboratory-based interval training studies into practice will be a focus of the presentation.
Presented by Prof Jeff Coombes, BEd(Hons), BAppSc, MeE, PhD, AEP, FACSM, ESSAF
Jeff completed his PhD from the University of Florida and has been at the University of Queensland since 2000. He is Director of the Centre for Research on Exercise, Physical Activity and Health (CRExPAH) and Chair of the Exercise is Medicine Australia initiative. His research interests include optimising exercise for improving health and the mechanisms of exercise-related benefits. Many of his current projects are using high intensity interval training to improve cardiorespiratory fitness and investigate health outcomes. He has over 300 publications, written three text-books, been a CI on over $20 million in funding, graduated over 30 PhD students and has a Scopus H Index of 55.
Schedule
Tuesday, 3 August 2021
12:00pm - 1:30pm AEST
Please note, the times listed are in Australian Eastern Standard Time.
Your local time will be:
ACT: 12:00pm - 1:30pm
NSW: 12:00pm - 1:30pm
NT: 11:30am - 1:00pm
QLD: 12:00pm - 1:30pm
SA: 11:30am - 1:00pm
TAS: 12:00pm - 1:30pm
VIC: 12:00pm - 1:30pm
WA: 10:00am - 11:30am
Please note: This is a live webinar and needs to be watched at the specified time above. If you are unable to watch the webinar live, it will be produced as a podcast and can be purchased within the following month.
Rates per person
ESSA Member $30.00
Non-Member $50.00
ESSA Student Member $15.00
Student Non-Member $25.00
Access to Webinar
You will be provided information on how to access this webinar within your registration confirmation email.
NB: A confirmation of your attendance is required.
Target Audience
Any Accredited Exercise Physiologist
Title
Interval Training for Type 2 Diabetes Webinar
Speciality Classification
Provider Type
Education Provider
Price Details
ESSA Member $30.00