This post has expired! It was posted more than 90 days ago.
<- Back
Lymphoedema Management Workshop Parramatta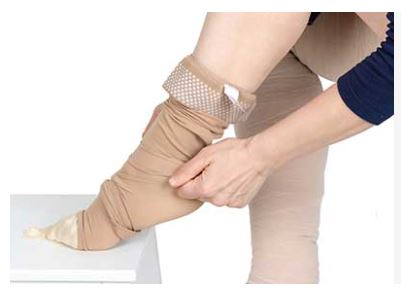 Speciality Classification
Nurses
Location
Level 6 9 Wentworth Street Parramatta NSW 2150
Time / Duration
9:00 am to 4:30 pm
Provider
Australian College of Nursing (ACN)

Who should attend
This course is suitable for healthcare professionals who are required to manage patients with Lymphoedema, Lipoedema, and Oedema associated with vascular pathologies.

Key learning outcomes
On completion, participants will be better able to:
Outline the legal and professional requirements related to Lymphoedema Management.
Recognise the anatomy and physiology related to the lymphatic system.
Explain Microcirculation theory such as fluid exchange in tissues, modified Starling's equilibrium, and microcirculation imbalances
Identify the causes and classification of lymphoedema
Differentiate between Lymphoedema and Lipoedema and oedema associated with vascular pathologies
Understand current treatment modalities available
Assess patients for appropriate treatment choices for different conditions
Demonstrate effective compression bandaging, medical compression garments, and wrap techniques
Demonstrate effective compression bandaging, medical compression garments, and wrap techniques, with wound and ulcer management
Identify contraindications and precautions when applying compression garments and bandages
Presenter:
Susan Butcher
Susan is a highly skilled and qualified Lymphoedema Therapist. As the current clinical manager of the Oedema Institute, Susan's role focuses on the treatment/management of associated oedema issues, education, and research for both health professionals and patients. Susan is also the director of the National Lymphoedema Practitioner Register Committee where she works tirelessly to maintain and promote the professional standards of practice for lymphoedema management as well as facilitating collaborative lymphoedema research and a better understanding of the prevalence of lymphoedema in Australia and New Zealand.

TO REGISTER
Sign in or create an account to secure your place today.
ACN members
Please log in to your membership account using the My ACN drop down box on our website.
Non members
If you have never enrolled into one of our online courses, you will need to "create a new account" following the prompts.
If you have previously enrolled, you can log on using your previous username and password.
By registering for the short course you are agreeing to the registration Terms and Conditions.
Modules / Topics
8:45 am

Registration

9:00 am

Session 1

Understanding the lymphatic system

Microcirculation theory

Classification of Lymphoedema

Differentiation between Lymphoedema, Lipoedema and oedema associated with vascular pathologies

11 am

Morning tea

11:30 am

Session 2

Understanding treatment modalities

Contraindications and precautions related to treatment modalities

Prescribing compression garments and bandaging and the use of medical compression garment

1 pm

Lunch

1:45 pm

Session 3

Practical hands-on session

3: 45 pm

Workshop wrap up

4:30 pm

Close
Title
Lymphoedema Management Workshop Parramatta
Speciality Classification
Provider Type
Education Provider
Time / Duration
9:00 am to 4:30 pm
Price Details
ACN Members : $300
Location
Level 6 9 Wentworth Street Parramatta NSW 2150