<- Back
Masterclass Interactive Webinar for Nurses and Midwives
Speciality Classification
Nurses and Midwives
Provider
Family Planning NSW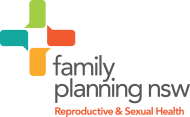 Course description
Masterclasses are an exciting new series of interactive online professional development for GPs, nurses and midwives with a clinical interest in reproductive and sexual health. Offered four times a year, each Masterclass provides a deep focus on a single topic of clinical interest with presentations, challenging case studies and Q&A by experts selected for their specialist knowledge of each subject area. Real time, online delivery enables you to participate in any location of your choice.
04 Aug 2021 | 6:00PM-8:00PM
Dr Giselle Crawford | An Update on Assisted Reproductive Technologies for GPs
Clinical Associate Professor Deborah Bateson | Introducing a New 24/4 Progestogen Only Pill with a 24-hour Missed Pill Window
This Masterclass will provide an update on the most up to date management approaches for infertility including everything you need to know about the latest assisted reproductive technologies by Dr Giselle Crawford. Dr Crawford is a Fertility Specialist with over 10 years of experience in obstetrics and gynaecology who is actively engaged in reproductive endocrinology and infertility research and has a passion for education and training.
This will be followed by a case-based presentation by Clinical A/Prof Deborah Bateson, Medical Director of Family Planning NSW, on a new drospirenone-only pill which acts as a reliable anovulant and has a long 24-hour missed pill window. This new pill is likely to become available in Australia from early August 2021 and will offer an additional contraceptive option for those who either can't or prefer not to use an estrogen-containing method. These presentations will be followed by a lively and interactive Q&A session facilitated by Dr Clare Boerma.
Presenters: Dr Giselle Crawford, Clinical Associate Professor Deborah Bateson, Dr Clare Boerma
Who should attend?
GPs, nurses and midwives with a clinical interest in reproductive and sexual health.
Course structure
Online webinar via Zoom
2 hours of presentation, case studies and interactive discussion
Eligibility / Prerequisite
Experience and knowledge in reproductive and sexual health.
Participants are required to have access to a suitable device with webcam, headset or speakers and microphone and adequate internet access.
Assessment
N/A
Course cost
$100
Recognition / Accreditation
RACGP CPD Activity 4 points
This education is a CPD Activity under the RACGP CPD Program for the 2020 - 2022 Triennium. The activity ID is 184305.
This course is equivalent to 2 hours to meet the Nursing and Midwifery Board of Australia (NMBA) requirements for CPD.
Title
Masterclass Interactive Webinar for Nurses and Midwives
Speciality Classification
Provider Type
Education Provider