<- Back
Medical Introduction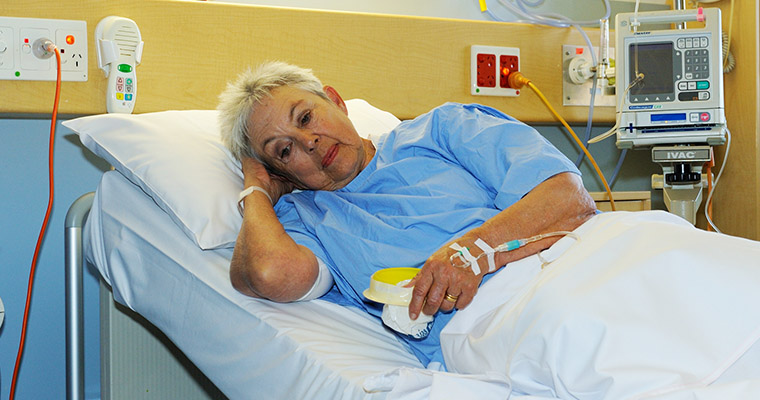 Speciality Classification
Medical Doctors
Provider
BloodSafe eLearning Australia

About this course
This introductory course will help you understand and apply the principles of blood management to the care of patients with medical conditions.
On completion of this course you will be able to:
explain the causes of anaemia in medical patients and outline the approach to assessment and management, including ensuring that iron stores are adequate
recognise the risks of bleeding in medical patients, and outline strategies to minimise blood loss and their application in clinical practice
describe strategies which can help to optimise the medical patient's tolerance to anaemia, and the consensus guidance which should be used when transfusion cannot be avoided.
This PBM introductory course is a foundational course to a suite of courses on blood management in medical patients. It is recommended that when you have completed this course you also undertake one of the medical speciality courses relevant to your area of practice:
Cancer
Cardiac
Chronic Kidney Disease
Chronic Transfusion
Gastrointestinal
This course is designed for healthcare professionals – primarily nurses and doctors – caring for patients with medical conditions.
It is based on the Australian Patient Blood Management Guidelines: Module 3 Medical, other clinical guidelines, evidence-based material and/or expert consensus opinion, and has been developed in collaboration with leading transfusion medicine experts in Australia. It is regularly updated as changes to guidelines or accepted practice occurs.
Estimated time to complete the course: One hour.
Course released/updated: April 2015.
BloodSafe eLearning Australia receives joint national funding provided by the National Blood Authority, on behalf of all Australian Governments, to enable free access by all users.
Assessment
This course has a multiple-choice online assessment at the end of the course. In order to receive a Certificate of Completion you must:
answer every question. You are allowed two attempts at each question
achieve an overall grade of at least 80%
complete all assessment within three months. If not, then you will need to repeat all assessment.
If you don't pass the assessment it is recommended you review the course content before attempting the assessment again. Each assessment attempt may have different questions.

A Certificate of Completion will be automatically sent to your registered email address after you have successfully completed all assessment. You can also see a summary of all your courses in your Transcript.

Development team

Clinical leads

Dr Amanda Thomson
Trudi Verrall
Louise English

Thanks and appreciation

BloodSafe eLearning Australia thank those who willingly gave their time during the development process.

Expert reviewers: Angie Dalli, Dr Sandy Minck, Penny O'Beid, Dr Melanie Wroth

Expert interviews: Professor Jane Andrews, Dr Ben Saxon

Expert assistance and advice: Dr Colin Story

Location photography: Pharmacy Department, Royal Adelaide Hospital

Production Team

Digital Media Unit: Peter Bailes, Andrew Dunn, Chris Faulkner, Caroline Gliddon, Helen Snoswell, Kristin Stone
Photography: Chris Sprod
Video production: Greg Opie
BloodSafe eLearning Australia: Tracey Clark, Leonie Lower, Michele Wood
Modules / Topics
Module 2: Considering PBM for Medical Patients
Module 3: Optimising red cell mass
Recognising the impact of anaemia
Understanding causes of anaemia
Recognising the importance of iron
Identifying causes of anaemia
Investigating anaemia
Assessing iron status
Other tests, investigations and referrals
Treating anaemia
Treating anaemia – IV iron
Treating anaemia – ESA
Module 4: Minimising blood loss
Assessing bleeding risk
Managing medications that increase bleeding risk
Assessing and managing bleeding
Reducing iatrogenic blood loss
Module 5: Managing tolorance of haematological deficiencies
Managing tolerance of anaemia
Decision making for red cells
Decision making for other blood components
Transfusion decision-making case studies
Module 6: Summary of key messages
Title
Medical Introduction
Speciality Classification
Provider Type
Education Provider