<- Back
Module 1 - The GP's role in early detection of Crohn's disease & ulcerative colitis
Speciality Classification
General Practice ( GP ) / Family Medicine
Location
Camberwell VIC 3124
Time / Duration
90 minutes
Subject matter expert
AGPAL Pty Ltd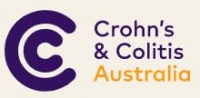 Provider
Crohn's & Colitis Australia (CCA)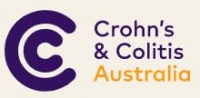 This multi-faceted, blended learning activity is designed to engage GPs with the complexities of Inflammatory Bowel Disease (IBD). Through a series of interrelated activities, GPs will learn about the key content relating to IBD vs IBS, as well as how to differentiate between the clinical presentation of Crohn's Disease (CD) and ulcerative colitis (UC). The whole activity consists of an eLearning module, interconnected with a Workbook which includes patient scenarios, and a dialogic live interaction in a workshop led conjointly by a General Practitioner and a Gastroenterologist.
Modules / Topics
Orientation to early detection for GPs
Introducing you to the context and challenges for IBD patients
This section of the eLearning Module is designed to:
Clarify the prevalence of IBD in Australia
Outline service quality and challenges in delivering optimal IBD care, and
Be clear about how the IBD GP Aware project looks to:

increase GP awareness of IBD guidelines, and
build GP support to better manage patients with IBD.
You will also meet two patients: Emma and Fred, living life and dealing with health challenges.
As you work through the eLearning Modules, you'll get to know more about them and their challenges across their life course and disease trajectory.
Consider the burden of this disease
The burden of IBD is rising globally, with substantial variations in levels and trends of disease in different countries and regions.
Referred to as 'an emerging global disease', IBD prevalence is estimated internationally to be 396 cases per 100,000 persons annually, and over 6.8 million cases globally.
Within Australia, crude prevalence suggests there are 653 cases of IBD per 100,000 general practice patients.3

More than 80,000 Australians are living with IBD.
Data on service quality and treatment effectiveness
It is unclear how many allied health staff (e.g. dietitians, psychologists) have been trained in IBD-specific aspects of care.

The challenge remains that specialist services and trained IBD health professionals tend to be located within urban and metropolitan regions. Yet approximately 28 percent of the Australian population lives in rural and remote areas. Patients in these locations often have limited access to visiting specialist services or allied health services.
Two Case Studies: Emma and Fred
The Inflammatory Bowel Disease National Action Plan 2019 launched in 2019 emphasises the need to improve awareness, management, and referral of people living with IBD.

In response to this recommendation, Crohn's & Colitis Australia (CCA) secured Commonwealth Department of Health funding for education and awareness-raising activities that align with recommended actions in the national action plan, specifically Priority area 3 (Support general practitioners to more effectively participate in IBD management).
Learn about IBD – that is, UC and CD – and their associated features and systems.
Differentiating between IBS and IBD
The two common types of IBD are CD, which appears throughout the gastrointestinal tract, and UC, which only affects the large intestine. While it is usually easy to distinguish between CD and UC, about 5–15 percent of those affected can show signs consistent with either condition.
When an individual's disease cannot be clearly diagnosed as CD or UC, it is classified as IBD-unclassified (IBD-U).
Differentiating IBD from IBS
IBS is a functional gastrointestinal disorder (FGID).
It affects the sensorimotor function in the gut and involves a cluster of symptoms in the absence of structural abnormalities.18
IBS is much more common than IBD and is much more frequently encountered in general practice.
Differentiating between IBD and IBS
Since IBD and IBS have similar symptoms, it is important to distinguish between the two to ensure accurate diagnosis and treatment.
It is important to realise that IBS is also more common in patients diagnosed with IBD.
A systematic review identified that the prevalence of IBS-type symptoms was 32.5 percent of IBD patients in remission. While the prevalence of symptoms compatible with IBS patients with IBD varied accordingly to how remission was defined, even when stringent criteria such as endoscopic and histological remission were used, about a quarter of patients reported IBS symptoms.
Find out more about investigations to inform a diagnosis of UC or CD.
Any delay (or system waste) risks increasing the disutility of care and the likelihood of poor health outcomes for patients.

While a watch-and-wait strategy may be considered clinically appropriate for some clinical conditions, this is not the case when you suspect IBD.
A simple beginning
If IBS is suspected, and no clinical alarms are present, a simple faecal calprotectin test is all that is needed to reasonably exclude IBD.

It is always better to undertake these investigations and rule them out, than delay investigations and potentially put the patient's health and well-being at risk.
Laboratory tests
Faecal tests
For suspected IBD, colonoscopy with ileoscopy with multiple biopsy specimens is established as the first-line procedure to establish the diagnosis and extent of the disease.
Colonoscopy (and gastroscopy, where appropriate) with histology is considered the gold standard in making a diagnosis of IBD. Imaging is important, particularly in CD, to help assess the extent/distribution of disease and severity, and structuring or penetrating complications.
Instructors / Speakers
Dr Paresh Dawda,
Director and GP Principal, Canberra ACT
Paresh is a practicing GP with a portfolio of roles spanning clinical, leadership, academic and consultancy domains. He is Director and Principal of Prestantia Health, a unique organisation providing outreach primary care services and consultancy services. He is the Editor-in-Chief for BMJ's Integrated Healthcare Journal and on the Advisory Board of BMJ Quality. He has a strong focus on large scale change and transformation centred on primary care and is committed to integration as a vehicle to enable value based care. Above all he has a passion for clinical leadership, quality and patient safety improvement centred around a vision of patient centred medicine as the golden thread that unites all his diverse interests.
Title
Module 1 - The GP's role in early detection of Crohn's disease & ulcerative colitis
Speciality Classification
Interest Areas / Topics Covered
-- GENERAL MEDICAL--, Chronic Conditions and Disease Management, Community health, Children and young peoples health, Community and Primary Health Care, Clinical specialist, Education and Research, Gastroenterology, Generalist
Provider Type
Education Provider
Time / Duration
90 minutes
CPD Points
4 hours (Educational Activites = 3 hours; Reviewing Performance = 1 hour)
Location
Camberwell VIC 3124