<- Back
Module 2 - Early intervention, therapies, referral and triage
Speciality Classification
General Practice ( GP ) / Family Medicine
Location
Camberwell VIC 3124
Provider
Crohn's & Colitis Australia (CCA)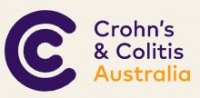 In this module you will learn about: the importance of early intervention for people with suspected IBD and those in 'at risk' clinical scenarios, goals of treatment, including the step-up approach to therapies and IBD management, and the role of the GP, criteria for a quality IBD referral, importance of good referrals and closing the loop on all referrals.
Modules / Topics
Early identification and intervention
GPs play a critical role in:
Identifying early those patients who may have IBD
Instigating early therapeutic interventions for IBD patients
Facilitating timely access to gastroenterologists for both diagnosis of IBD and development of appropriate therapeutic regimens.
Identifying at risk patients
Many patients wait longer than ideal for an IBD diagnosis. Within Australia, almost half of the patients take more than one year before they are diagnosed. Delayed diagnosis may result in worsening of disease activity, impaired quality of life, and/or development of IBD complications and co-morbidities.
Clinical presentation of IBD
Those patients who are identified early and subsequently receive comprehensive and continuous evidence-based care provided by their GP and the wider IBD team and enabled to appropriately self-manage, do experience positive health outcomes and sustained health and wellbeing. But IBD patients are at risk of poor health outcomes if they are not identified early and do not receive timely diagnosis and access to team-based care.
Referral for assessment and diagnosis
Red Flag: Patients with suspected IBD or those diagnosed with IBD and any of the following alarm features should be referred for urgent specialist review and/or diagnosis:
rectal bleeding
symptoms of bowel obstruction
fever and/or abdominal/perineal mass
significant bloody diarrhea≥6 times/day
weight loss ≥5% of body weight in the previous 6 months.
Module 1 on early detection of IBD provided details on those investigations that can be completed in general practice to inform clinical decision-making and accelerate diagnosis.
Therapies, medical management and maintenance
This section supports you to treat the target goals of therapy and the stepwise approach to medical management and maintenance.
You will be able to identify what therapies you can prescribe in general practice for UC and CD patients and what not to do without direct advice from a specialist.
Early intervention by GPs
For UC, start the diagnosed patient on 5-ASA following advice from a gastroenterologist (e.g. if there is going to be a prolonged wait for specialist assessment/colonoscopy). Ensure this is recorded in the referral.

For learnings on the management of acute flare and relapse, see Module 6 – Managing complex IBD issues – relapse and comorbidity.
Research suggests that using immunomodulators and biologics (anti-TNF, integrin inhibitors, IL-12/23 antagonists, and small molecules) can be more effective if used earlier in the disease course (within the first 1–3 years). This reinforces the importance of early referral and specialist review.
Therapies for managing CD and/or UC:
Induction/flare therapy and maintenance therapy.

Maintenance therapies.

Biologics and small molecules.
Meta-analysis of studies suggests that some types of probiotics, such as E coli Nissle 1917 (EcN 1917) and VSL#3, could be used as part of a therapeutic regimen for patients to resolve inflammation through improving the intestinal microbial balance:
EcN 1917 shows comparable efficacy and safety to mesalazine.

VSL#3 shows better effects than placebo.
These probiotics may inhibit the overgrowth of potentially pathogenic bacteria to modify the composition in the bowel, which may have beneficial effects. More information is in Module 6 – Managing complex IBD issues – relapse and comorbidity.
Complications, including perforation, structuring with obstruction, or abscesses, may also necessitate surgery. In UC, total colectomy may well be a suitable option.

Managing perianal fistulising disease and abscesses will also require surgical input. Antibiotics, incision + drainage, seton insertion, and other procedures with colorectal surgeons may be utilised.

Research has indicated that early surgery may be beneficial for some patients. For example, the LIR!C trial demonstrated similar efficacy, cost, and quality of life-related outcomes between up-front surgical resection and intensification of medical therapy to anti-TNF therapy in patients with limited (<40 cm in length) non-complicated ileal CD.
Title
Module 2 - Early intervention, therapies, referral and triage
Speciality Classification
Interest Areas / Topics Covered
-- GENERAL MEDICAL--
Provider Type
Education Provider
Location
Camberwell VIC 3124