<- Back
Module 5 - Managing complex IBD issues - ages and stages
Speciality Classification
General Practice ( GP ) / Family Medicine
Location
Camberwell VIC 3124
Time / Duration
30 minutes
Provider
Crohn's & Colitis Australia (CCA)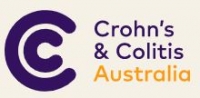 This module includes: Discussing how to best manage children and young people. Describe important factors in care transitions. Describe how to manage fertility and pregnancy. Outline approaches to managing IBD in elderly patients.
Modules / Topics
Consider the differing needs of patients at different life stages
Instructions: Watch each of the animations below for more context about Emma, Fred and Daniel's IBD challenges.
Considering optimal care across diverse life stages
As a trusted GP, you and your general practice team are central to:
Clinical decision-making, early detection and appropriate treatment of IBD patients.

The individual patient journey, care pathway and transitions of care involving quality referrals and communications.

Goal setting and shared care planning involving both the core and extended health care team and social support services.

Provision of comprehensive care, including health-promoting activities and management of complexities, extra-intestinal manifestations (EIMS) and comorbidities.

Planned and continuous care, including effective monitoring, timely follow up and review
the patient experience and outcomes of care.
Case study overviews and key messages
IBD affects patients in their peak reproductive years.

General practitioners are the cornerstone of optimal evidence-informed IBD care of the woman, child and family, providing pre-pregnancy, counseling and fertility support, pregnancy, perinatal and postnatal care while managing IBD care.

IBD patients with the well-controlled disease and in clinical remission have equivalent fertility and pregnancy outcomes as their non-IBD counterparts.

However, active IBD increases the risk of adverse pregnancy outcomes including spontaneous abortion, intrauterine growth restriction and preterm birth associated with infant infections.

bullet

Most IBD patients will require therapy to control their disease both before conception and during pregnancy and breastfeeding.

Ideally, the patient should have at least three months of steroid-free remission prior to conception.

Most (but not all) medications are considered safe during pregnancy and breastfeeding. Hence avoiding interruption of IBD medications unless specifically advised to by their gastroenterologist, is important to optimise maternal and foetal outcomes.

Person-centred multidisciplinary team-based care is recommended for all patients involving:

The core team i.e., a general practitioner, treating gastroenterologist, fertility specialist (if required), obstetrician and midwives.
Extended team members encompassing allied health professionals e.g., dietitian, psychologist and pharmacist as required.
Managing complex patients - Ages and stages
Recognising and responding to individual personal needs, circumstances and level of engagement and self-management skills is critically important to optimal health outcomes for individual patients – we call this person-centred care.
Title
Module 5 - Managing complex IBD issues - ages and stages
Speciality Classification
Interest Areas / Topics Covered
-- GENERAL MEDICAL--
Provider Type
Education Provider
Time / Duration
30 minutes
Location
Camberwell VIC 3124