This post has expired! It was posted more than 90 days ago.
<- Back
Optimising the capabilities of the nursing and midwifery workforce to meet present and future needs (Post Forum Workshop + 2 Day Forum)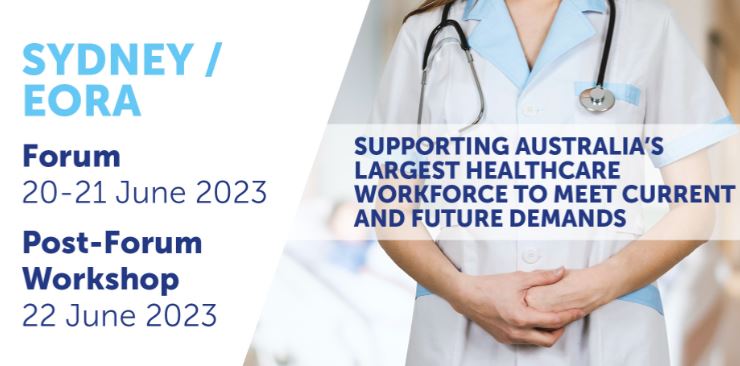 Speciality Classification
Nurses
Venue
Balcony Level, Cockle Bay Wharf, Darling Park NSW 2000

Workshop Overview
Every health profession is currently grappling with shortages. Compounded by a complex health care system and a unique context of global circumstances, there is an imperative to look at solving existing workforce shortages with new and different solutions.
What these changes entail and the forms they take need to be carefully considered.
This workshop will highlight the individual and structural factors that unconsciously inhibit workforce capacity, explore opportunities and drivers for change, and consider some blue-sky thinking to enable the nursing and midwifery workforce to be optimised to its full capacity to best meet patient needs.
This workshop will build on ideas generated from the Forum to help participants mobilise the knowledge and ideas they have accumulated.
Key learning objectives
Explore provocative ideas around mindset and our normative understanding of the health workforce

Reflect on the barriers that stifle workforce efficiency and effectiveness
Challenge your own ideas about role expectations and capabilities
Build the structures to maximise the skillset of a workforce
Create the environment that enables nurses & midwives to flourish
Consolidate emerging ideas into tangible strategies
Modules / Topics
09:00 AM | Welcome and Introduction

09:15 AM | Overview of the day
09:30 – 10:30 AM | Session 1: Confronting how we can be constrained - Am I limiting myself and others?
Every role comes with expectations and responsibilities, many of which exist unconsciously and are often engrained by the institutions we work in. Reflecting on what they could be, can enable ideas around what constitutes work to be reframed and prevent employees from becoming trapped in a particular mindset.
10:30 – 11:00 | Morning Tea

11:00 – 12:00 | Session 2: Embracing change and being an iconoclast

Medical practice has simultaneously both a long and short history, with the idea of modern healthcare roughly only a century old. The current situation illustrates a system primarily designed to essentially treat acute ailments, and not the current ageing population with increasingly complex comorbidities.

How can the role of nurses and midwives be changed to meet current and future needs?
12:00 – 12:15 | Wrap up of Morning
12:15 – 1:15 | Lunch
1:15 – 2:15 | Session 3: Expanding the scope of practice
What is the scope of practice of nursing? What drives it and what constrains it? What are good examples of different ways of working and how can these be cascaded more fully to optimise patient care?
Where can this already be achieved?
Where should a greater application of nursing and midwifery skills be applied in the future?
2:15 – 2:40 | Afternoon Tea
2:40 – 3:40 | Session 4: The path forward

How can I consolidate the ideas I've accumulated to devise realistic strategies for my workplace?
For the final session, you will work in breakout groups to draw upon the ideas you've had over the last couple of days, to create the strategies and structures to implement them to solve your workforce problems.
3:40 – 4:00 | Wrap up of Afternoon Session and End of Day
Instructors / Speakers
Adjunct Professor Dr Susan Nancarrow,
Chief Executive Officer , HealthWork International
Susan is an allied health professional, health services researcher, recovering academic and aspiring entrepreneur. She founded HealthWork International in 2021 to work with industry and the health professions to find new and innovative ways to shape the health workforce to better meet the needs of the 21st century. She has recently published a book "The allied health professions – A sociological perspective" which explores the history and sociology of the allied health professions with particular relevance to their ability to evolve to adapt to the changing environment we are now in. She will draw on her interest and expertise of the history and sociology of the professions to explore what a future nursing workforce might look like.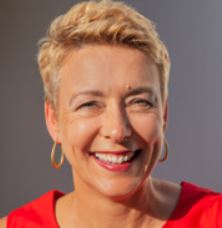 Title
Optimising the capabilities of the nursing and midwifery workforce to meet present and future needs (Post Forum Workshop + 2 Day Forum)
Speciality Classification
Provider Type
Education Provider
Venue
Balcony Level, Cockle Bay Wharf, Darling Park NSW 2000