<- Back
Postural Analysis & Functional Assessment Online Workshop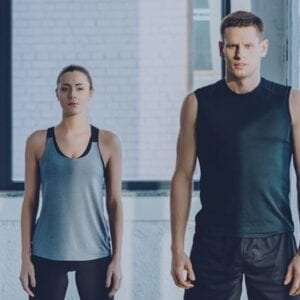 Speciality Classification
Exercise Physiologist
Provider
Active Rehab Solutions

Improve your skills and confidence in performing static and functional postural assessments. Learn how to identify common postural dysfunctions in your clients and the best progressive exercise techniques to address them. This is essential knowledge for any fitness professional who wants to help their client avoid or rehabilitate injury.
Reasons to Enroll
8 CPDs ESSA, 4 CECs Fitness Australia, 4 CECs APMA, 8 CPEs ATMS, 3 PDPs Physical Activity Australia, 5 CPDs RepsNZ
Flexible learning – study at a time and pace that suits you
All learning material can be downloaded and saved
Learn to identify postural dysfunctions from a wide range of static, dynamic and range of motion assessments
Ensure you are providing a well balanced program that is promoting strength while avoiding unnecessary injuries
Discover many useful exercise progressions to target common postural imbalances and dysfunctions
This posture and assessment online workshop is ideal for all fitness professionals. Learn new skills and improve your confidence in performing the initial static and dynamic postural assessment.
Poor posture can increase the risk of chronic injuries such as tendinosis, lumbar facet joint pain and disk injuries. Being able to recognise postural dysfunctions such as poke neck posture and Trendelenburg gait is crucial when designing a safe and well-balanced exercise rehab program. A series of static, dynamic and range of movement assessments will help you identify these postural dysfunctions and imbalances in your client.
Once you know what you are looking for it is important to know what to do about it! The Postural Correction Exercises section will take you through a number of exercise progressions targeting the most common postural imbalances. These include squat, lunge, dead-lift and push-up progressions, as well deep core muscle activations. Each exercise progression will take you from phase one of muscle activation through to advanced functional exercises.
This workshop will ensure that your programs are focused on avoiding injuries, not causing them!
Key Learning Points
how to perform a methodical static postural assessment
how to identify common postural dysfunctions and program specific stretches and exercises to address them
how to perform dynamic and functional assessments to identify common postural dysfunctions
understand how to progress a client through the stages of functional exercise rehab progressions
What You Will Need
A computer, tablet or phone with access to the internet
A pilates ball, resistance band, and large fitball
An exercise mat or appropriate space to do floor exercises
Title
Postural Analysis & Functional Assessment Online Workshop
Speciality Classification
Interest Areas / Topics Covered
Rehabilitation
Provider Type
Education Provider
Similar Listings
Posted By Polar Training Zone
Posted Date: 2020-12-26
Location:Online
Provides the latest information on the basic concepts of heart rate training