<- Back
Professional Certificate of Skin Cancer Medicine
COURSE OVERVIEW
Skin cancer is the most common dermatological condition seen in general practice – and it is not overly complex to manage if you have the right skill set. This certificate course has been specifically designed for time-poor general practitioners wishing to acquire the knowledge required to safely and confidently diagnose and treat commonly encountered skin lesions.
The course is delivered both face-to-face and online. The two-day face-to-face course combines interactive lectures, case discussions and surgical practical sessions on pork parts. The online course offers a flexible learning experience with video lectures and online case discussions with the presenters.
This course is the first part of the three-part Professional Diploma of Skin Cancer Medicine. The education pathway is Professional Certificate of Skin Cancer Medicine, Advanced Certificate of Skin Cancer Medicine and Professional Diploma of Skin Cancer Medicine.
ENTRY REQUIREMENTS AND COURSE REQUISITES
The Professional Certificate of Skin Cancer Medicine is the ideal starting point for medical professionals who wish to build their core knowledge in skin cancer management and acquire vital diagnostic skills and basic management techniques to provide effective care to patients with skin cancer concerns. Participants will learn proven techniques to independently and confidently diagnose and treat skin lesions in primary care. The course is suitable for general practitioners and the nurses and dermal therapists who work under their supervision, as well as for International Medical Graduates. The course assumes no prior knowledge or training in the field.
The course provides training in skin cancer medicine and teaches various techniques allowing GPs to treat more complex cases in the primary care setting. The program includes practical surgery sessions. Our team of surgical assistants will guide and support you as you practise the various surgical techniques.
The theory and practical sessions cover:
Skin anatomy and histology
Diagnosis with dermoscopy
Benign and malignant skin lesions
Melanoma management
Dermatopathology
Topical treatment options
Punch and shave biopsies
Elliptical excisions and suturing
Workflow and Medicare billing
Course participants will:
Observe experts performing Skin Cancer Medicine techniques on a large screen with close-up camera
Participate in discussion of patient cases, evaluate and make decisions
Receive a comprehensive course folder and research/readings in the field
Receive unlimited and ongoing access to free alumni learning resources, video lectures, and discussion forums, as well as invite-only events and special offers after completion of the course
Receive ongoing support post-course through webinars and case review
Have the opportunity to participate in optional clinical attachments at dedicated skin cancer clinics
COURSE OUTLINE Saturday
Time
Session
Topic
8:30am - 9:00am
Registration
9:00am - 10:30am
Session 1
The foundations

Skin anatomy, histology, skin history and examination
Common benign skin lesions and cancer mimickers
Biopsy

10:30am - 11:00am
Morning Tea
11:00am - 12:30pm
Session 2

An approach to pigmented skin lesions

Where nevi come from and their natural history
Clinical alarms
3 point checklist for dermoscopy
Melanoma

12:30pm - 1:30pm
Lunch
1:30pm - 2:45pm
Session 3

Dermatopathology / Treatment

Topical treatment options
Dermatopathology

2:45pm - 3:15pm
Afternoon Tea
3:15pm - 4:45pm
Session 4

An approach to non-pigmented skin cancers

Actinic keratosis
Bowens disease
BCC
SCC/KA
Dysplastic Nevi and DNS
Clinical cases
Sunday
Time
Session
Topic
7:45a m - 8:00am
Arrival
8:00am - 10:00am
Session 5

Skin cancer business management

Skin cancer workflow and Medicare

10:00am - 10.30am
Morning Tea
10:30am - 11:30am
Session 6

Surgical theory

Principles of wound healing and dressings
Sutures and needles
Complications

11:30am - 12:30pm
Lunch
12:30pm - 2:00pm
Session 7

Surgery practical 1

Suturing - different types of knots
Simple interrupted and deep sutures
Vertical mattress

2:00pm - 2:30pm
Afternoon Tea
2:30pm - 4:00pm
Session 8

Surgery practical 2
Your instructors are widely regarded as some of the world's foremost specialists in skin cancer medicine and business management, including: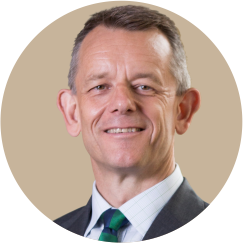 Prof David Wilkinson
MBChB MSc MD PhD DSc MRCP FRACGP FACRRM FAFPHM
Deputy Vice Chancellor, Macquarie University, Sydney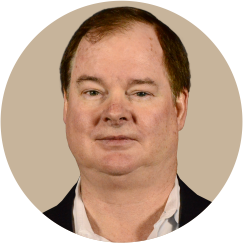 Dr Simon Clark
MBChB FRCPA Specialist
Honorary Lecturer in Pathology, The University of Queensland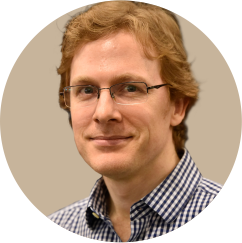 Dr Hamilton Ayres
BA, BSc, BMBS, FRACGP
Skin Cancer Doctor, National Skin Cancer Centres, Monash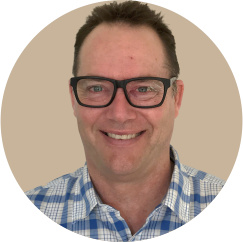 Dr Scott Arnold
Senior Lecturer (Skin Cancer), The University of Queensland, Australia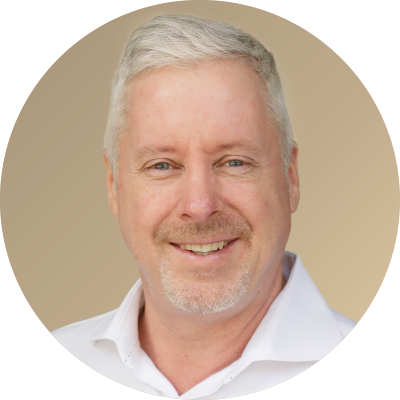 Mr Paul Elmslie

MBA

Founder and CEO of HealthCert International

PERTH 10 - 11 NOVEMBER 2018

Perth Convention and Exhibition Centre

DELIVERY FORMAT 1: FACE-TO-FACE

The Professional Certificate of Skin Cancer Medicine is designed as a face-to-face course that is supported by online materials. There are eight units in a HealthCert Professional Certificate program. Course learning materials will be available for a minimum of 15 weeks. There will be pre-reading activities, an intensive weekend program with expert demonstrations and practical hands-on activities, online materials and further readings, individual assessment tasks and finally two online examinations.

What you get for your one-off investment:
Online pre-course activity (to be completed in your own time prior to the course component).
Two-day practical course including catering.
All materials including surgical instruments and consumables for practical sessions.
Full-colour workbook including all presentation slides.
Additional online training in dermoscopy.
18 video-based lectures for reference and review for life.
Post-course online assessment (to be completed in your own time within three months of attending the program).
Post-course support in monthly webinars with the opportunity to discuss cases with course presenters.
ASSESSMENT
In order to meet the requirements of professional and academic learning, the course assessment includes a professional requirement and two online examinations.
Develop a one-page report/explanation of how you will use the learning from this course in your professional work.
Online assessment
88 knowledge questions based on a scenario of a medical practitioner undertaking special interest training.

11 per module
Example: The medical practitioner believes that 10% of the population … Is he correct? Yes/No
88 authentic scenario based questions based on cases of patient care at a clinic

11 per module
Example: A patient arrives at your clinic with this problem … What should you do? Multiple choice images based on patient cases.
The knowledge-based examination is worth 50 per cent and the application-based examination is worth 50 per cent. The overall pass mark is 80 per cent. It is therefore not possible to pass this course on knowledge alone. Knowledge must be successfully applied to patient cases in order to pass the course.
HealthCert recommends completion of the assessment at your convenience within three months of the completion of the course (or enrolling in the online course).
CERTIFICATION AND ACCREDITATION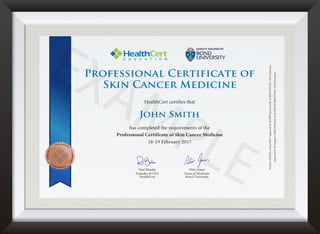 Upon successful completion of the course requirements, course participants will receive the Professional Certificate of Skin Cancer Medicine.
Face-to-face:
The course has been approved for the Training Grant for Rural and Remote Procedural GPs Program (Procedural Grant Program).
RACGP: 80 Category 1 QI&CPD points
ACRRM: 30 PRPD + 30 Surgery MOPS points
Online:
RACGP: 40 Category 1 QI&CPD points
ACRRM: 30 PRPD Points
This certificate course:
Is recognised by Royal New Zealand College of General Practitioners (RNZCGP)
Is accredited by The Skin Cancer Institute (SCI) and may be used as part of an application for Certified Skin Cancer Doctor credentials.
Has been collaboratively designed with, and is annually reviewed by, Professor David Wilkinson, Deputy Vice Chancellor at Macquarie University.
Has been independently developed with subject specialists and does not receive education grants from any pharmaceutical company