This post has expired! It was posted more than 90 days ago.
<- Back
Professional Diploma of General Dermatology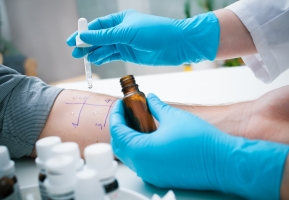 Speciality Classification
Medical Doctors
Time / Duration
Online (start anytime, learn at your own pace)
This course is designed for general practitioners who wish to build on the knowledge gained from the Professional Certificate and Advanced Certificate of General Dermatology. There will be a greater focus on difficult and complex cases in general dermatology. The importance of accurate screening and the rules to avoid missing melanoma are also essential learning. Submission and analysis of medical practitioners' own cases are a key feature of this course.
This course is the final part of the three-part Professional Diploma of General Dermatology. The education pathway is Professional Certificate of General Dermatology, Advanced Certificate of General Dermatology and Professional Diploma of General Dermatology.
The course offers richly illustrated clinical examples and opportunities for interactive discussions on the cases provided and covers various dermatology conditions.
The theory sessions cover:
Bites (animals, snakes and insects)
Skin ulcers, pressure sores and wound care
Pregnancy dermatoses
Oral mucosal diseases
Urticaria and drug eruptions
Nutritional dermatoses and delusions of parasitosis
Sexually transmitted infections and HIV
Vulvar skin diseases
Course participants will:
Have the opportunity to replay video lectures from medical experts.
Participate in discussions of patient cases, evaluate and make decisions.
Receive a comprehensive course folder and research/readings in the field.
All presentation slides available for download.
Participate in course webinars prior to the examinations and ask questions.
Receive unlimited and ongoing access to free alumni learning resources, video lectures, and discussion forums, as well as invite-only events and special offers after completion of the course.
Receive ongoing support post-course through webinars and case review
Have the opportunity to participate in optional clinical attachments at dedicated dermatology facilities.
Inclusions
Certificate of completion
Title
Professional Diploma of General Dermatology
Speciality Classification
Interest Areas / Topics Covered
Cosmetic, Dermatology, Medical-surgical, Medical Education, Pathology
Provider Type
Education Provider
Time / Duration
Online (start anytime, learn at your own pace)
CPD Points
RACGP: CPD Accredited Activity 40 Points | ACRRM: PDP units: 42 Educational activity, 16 Performance review