<- Back
Rheumatoid arthritis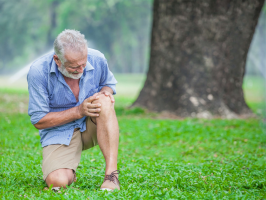 Speciality Classification
Nurses

Overview
Rheumatoid arthritis is a chronic systemic autoimmune disease that currently affects 1 in 50 people in Australia.
A progressive disease with no cure, it initially affects the joints, but can extend to major body organs and systems with serious complications.
Early diagnosis and treatment of rheumatoid arthritis is very important for preventing or at least modifying these complications.
This module discusses the pathophysiology of rheumatoid arthritis, what the causes and risk factors are thought to be, diagnosis, and signs and symptoms. Finally, it discusses the current treatments.
This module is useful for any clinician wanting an introduction to this disease.
Learning Objective
At the end of this module participants will be able to:
Describe what rheumatoid arthritis is.
Discuss the potential causes and risk factors for developing rheumatoid arthritis.
Outline the signs and symptoms of rheumatoid arthritis.
Describe the potential complications of rheumatoid arthritis.
Explain how rheumatoid arthritis is diagnosed.
Discuss the treatment of rheumatoid arthritis, including pharmacological management for clinical remission and pain and lifestyle management.
Title
Rheumatoid arthritis
Speciality Classification
Interest Areas / Topics Covered
Agedcare, Rheumatology
Provider Type
Education Provider
Price Details
For members