This post has expired! It was posted more than 90 days ago.
<- Back
The Optimal Care Pathway for Aboriginal and Torres Strait Islander people with cancer (OCP) webinar: Prostate cancer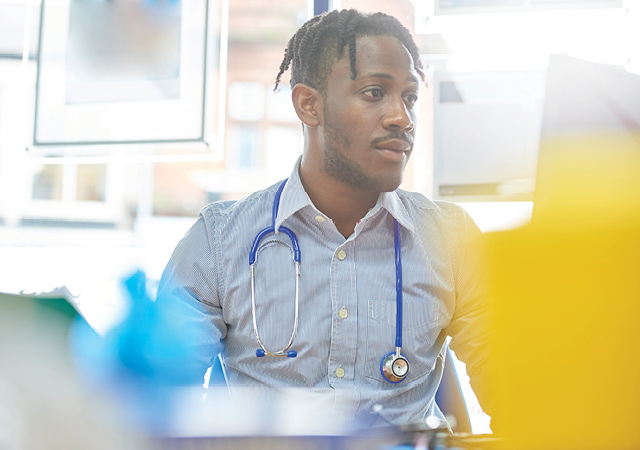 Speciality Classification
General Practice ( GP ) / Family Medicine
On-demand recorded 30 Jun 2020
Cancer Australia and the Royal Australian College of General Practitioners (RACGP) are hosting this webinar for general practitioners, practice nurses, practice managers and Aboriginal health workers wanting to learn more about the Optimal Care Pathway for Aboriginal and Torres Strait Islander people with cancer, and the use of the Optimal Care Pathways (OCP) for health professionals working in Indigenous health services.

Using prostate cancer as the specific tumour type example, the webinar discussion will include:
Prevention and early detection, including the importance of family history and OPC guidelines
Systematic care and risks of other cancers
Culturally appropriate communication and engagement
Informed consent for PSA screening
Active surveillance and the role of GPs post diagnosis and monitoring with CancerCare
Learning outcomes
Understand the key OCP themes and principles for providing effective culturally responsive healthcare for Aboriginal and Torres Strait Islander people with cancer
Identify the risk factors for cancer
Discuss some of the barriers to effective implementation of follow-up treatment and monitoring
Identify strategies on how to apply OCP resources and knowledge to improve own practices with prevention and early detection of cancers for Aboriginal and Torres Strait Islander people
This event attracts 2 CPD points
Presenters
Dr Tim Senior
MBBS, FRACGP
Tim Senior works as a GP at an Aboriginal Community Controlled Health Service in South West Sydney, and is involved in teaching medical students and GP registrars, and is active in policy development and advocacy in Aboriginal and Torres Strait Islander Health. He is an award winning writer on General Practice and Public Health, and is a contributing editor and member of Croakey Health Media. He is active on social media, and was named as one of the top 10 health users of Twitter in Australia.
Mr Ken Lechleitner
Two ilpa Bi-Cultural Consultancy
A/Prof Justin Tse
Director of Medical Student Education, St Vincent's Clinical School Melbourne Medical School at University of Melbourne and practicing GP
Title
The Optimal Care Pathway for Aboriginal and Torres Strait Islander people with cancer (OCP) webinar: Prostate cancer
Speciality Classification
Interest Areas / Topics Covered
Indigenous health, Men's health, Oncology, Palliative care
Provider Type
Non Profit Organisation