This post has expired! It was posted more than 90 days ago.
<- Back
Emotional Intelligence for Oral Health Care Professionals
Speciality Classification
Oral Health

Achieve your career and personal goals in a shorter amount of time
What's emotional intelligence?
90% of top performers have high Emotional Intelligence (EQ). It is widely considered an indicator of professional and personal performance and is considered one of the top soft skills to master.
EQ can generally be defined as understanding one's own emotions and the emotions of others. Having a high EQ means you are able to navigate through tough situations and engage with stakeholders much more effectively.
Unleash your full potential with Emotional Intelligence (EQ)
What's in it for you?
Understand the social neuroscience of emotions and EQ.
Expand your knowledge of emotional patterns in yourself and others.
Learn how to read body language and facial expressions.
Understand how different cultures respond to and display emotions.
Build more effective relationships with and outside of the workplace.
Know how to influence others and become an inspiring leader.
Learn tools to lead and motivate others to create a high performing team.
Manage stress, overcome challenging situations and defuse conflict.
The 5 Components of Emotional Intelligence
Being a professional is not just meeting deadlines and spreadsheets. Building a cohesive team or acquiring that next client requires a human element. To go that extra step, you need the emotional intelligence to back you up. If we were to make things simple for you and sum up emotional intelligence to five components it would be:
1.Self-awareness
It's to be aware of yourself and understanding what shortcomings you have as a person. You are able to recognise the effect you have on others and you are open to constructive criticism.
2. Self-regulation
Having the ability to express your emotions and control how you express them is underrated. Self-regulation means you can identify your emotions and communicate them constructively. You are calm in chaotic situations and can influence others positively.
3. Motivation
Emotionally intelligent people are naturally self-motivated, and have a higher threshold for disappointments and failure.
4. Empathy
It's knowing the difference between listening to another's story and actually putting yourself in their shoes to feel compassionate.
5. Social Skills
Emotional intelligence is key to good interaction with other people. People with high EQ exhibit great interpersonal skills and find it easy to maintain strong relationships.
These five components are essential to emotional intelligence and without empathy for others, you are still at a loss with your company in the long-run.
Who should learn about emotional intelligence?
Emotional intelligence is useful for anyone who leads or works with other people, no matter what size the organisation is. It is great for teamwork, customer service, and building relationships. The course is useful for anybody who wants to develop a better understanding of themselves and others to enhance personal and professional relationships.
When does the course run?
As soon as you buy the access, you can start right away. With the course being 100% online, you can access the lessons whenever and wherever you want. You will have one month to complete the full course (approx. 8 hrs), so you can learn at your own pace.
Modules / Topics
Module 1. Emotional Intelligence (EQ). What's that?
The 5 competencies of emotional intelligence
EQ v. IQ
Why is emotional intelligence important in the workplace?
The 9 types of intelligence
Emotional intelligence assessment
Module 2. The Neuroscience of Emotional Intelligence
Thoughts, emotions and behaviour cycle
The Triune Brain Model
Emotional neuroanatomy
The purpose of emotions
The 6 types of basic emotions and their effect on human behaviour
The 3 key elements of emotion
Emotions v. moods
Theories of emotion
Module 3. Growing Your Self-awareness
Emotional self-awareness
Mindfulness techniques
The Johari Window
Tools to lead, motivate others and create a high performing team
Module 4. Know Your Emotions
Making wise decisions
Self-regulation
Common negative emotions at work & strategies
Stress management
Building resilience
Module 5. Recognising Emotions in Others
Understanding body language and facial expressions
Body language mistakes you might be making
Culture differences in body language
Module 6. Social Emotional Intelligence (SEI)
Emotional social skills
The power of empathy
How to support people in emotional pain
Influencing others & becoming an inspiring leader
Having difficult conversations
Increase your ability to create effective working relationships with others (peers, subordinates, managers and clients)
Features

one-day EQ transformational workshop
'Techniques of High Impact' hinges on the latest advances and understanding about the working of our brain, especially how it processes information, creates thought and facilitates change by convening physical, emotional and mental connections.

add to your corporate social responsibility portfolio
Add to your corporate social responsibility portfolio, you are making a positive social impact! Your investment is directed to our programs help children and women in need.Learn more about our projects: Colouring Dreams and The Flight of the Butterflies.

the house to grow book
Tell us your honest thoughts of the course in a 2-minute video and earn yourself a soft copy of 'How to Create an Amazing Life'
Instructors / Speakers
Amy Jacobson,
EI Specialist & Founder, Finding Your 'y'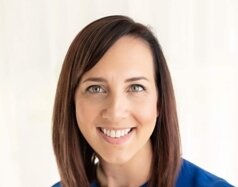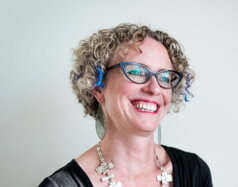 Rita Farmer,
Director of the Women's Studies Program and Professor in the Ethnic, Gender, & Women's Studies Department at St. Cloud State University
Carlos Camacho,
Psychologist and Coaching Services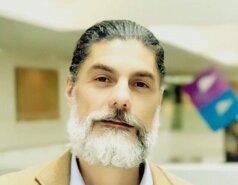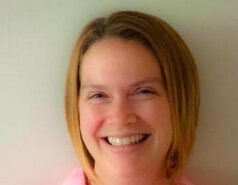 Heather Doidge-Sidhu,
Mental Health Counsellor
Nicole White,
Life/Workplace Wellness Coach/ Psychology/Organizational Development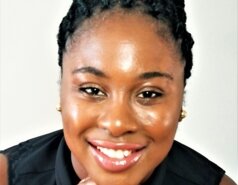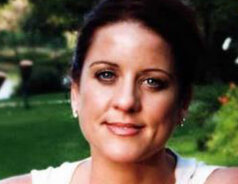 Sarah Bouwer,
Counsellor & HR specialist in Performance Management and Training
Markus Ottomar,
Founder Share 2 Care Now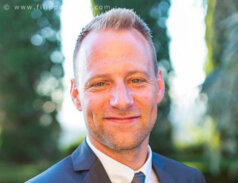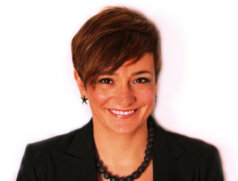 Laura Martín,
HR Business Partner Operations
Title
Emotional Intelligence for Oral Health Care Professionals
Speciality Classification
Provider Type
Education Provider
Access Duration (in months)
12