This post has expired! It was posted more than 90 days ago.
<- Back
This course is part of HealthcareLink Learning Portal.
Risk Management Training for Management and Admin
Speciality Classification
Management and Administration
Time / Duration
30 minutes
Subject matter expert
Greencap


Endorsed By
The NSCA Foundation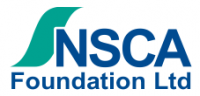 Risk Management Training Course
Risk management means thinking about incidents that a hazard could cause. It means considering the likelihood of the incident and how serious the consequences of the incident could be. It means implementing controls based on the risk assessment.
In an ideal situation, these controls would eliminate the risk. However, more often than not, the outcome is to minimise risk. And it always means continual review as good risk management is a continuous ongoing process.
While there is no way to predict every possible eventuality, good risk management training is essential for all resilient organisations. Managing risk well prepares an organisation for what hazards can be identified and for what cannot be identified. It creates a culture and processes ready for when the unforeseen does happen.
Learning Outcomes for Risk Management
Kineo's Risk Management training course is designed to train the learner in the following.
What risk is.
How risk is managed in the workplace.
The learners role in reducing risks to health and safety.
This online course relies on workplace health and safety scenarios to illustrate its point. This makes the course especially relevant as a WHS product. However, the principles taught are applicable to other areas of an organisation.
The learning objectives of this course are:
Why work health and safety risks are managed in the workplace.
Identifying hazards.
Assessing risk.
Applying, monitoring and reviewing risk controls.
This course is complemented by an expanded version for leaders. This is titled: Risk Management for Managers and Supervisors.
Course features
Risk Management is a focused online training course featuring the following.
30 minutes duration
Interactive case studies
A re-usable risk matrix template
Homepage with chunked sections and intuitive usability
Accessibility functions. WCAG AA compliance with customisable features.
Full course voiceover
Assessments at the end of each section
Completion certificate
Adaptics - Kineo's pre-assessment technology
Target Audience
Kineo's Risk Management course is designed for all staff. It is especially appropriate for those involved in risk management activities relating to workplace health and safety.
This short course is ideal as standalone training. It is also an excellent complementary product for further training, such as face-to-face risk management or WHS training. This elearning course is appropriate for a wide range of industries.
The course has a national focus and has been designed to provide training for all staff working in Australia.
Endorsement
Endorsed by the NSCA Foundation.
The NSCA Foundation endorses this course as meeting its standards for educational quality and usability with the content having been developed by an appropriately credentialed subject matter expert.
Inclusions
Certificate of completion
Title
Risk Management Training for Management and Admin
Speciality Classification
Provider Type
Education Provider
Time / Duration
30 minutes
Access Duration (in months)
12